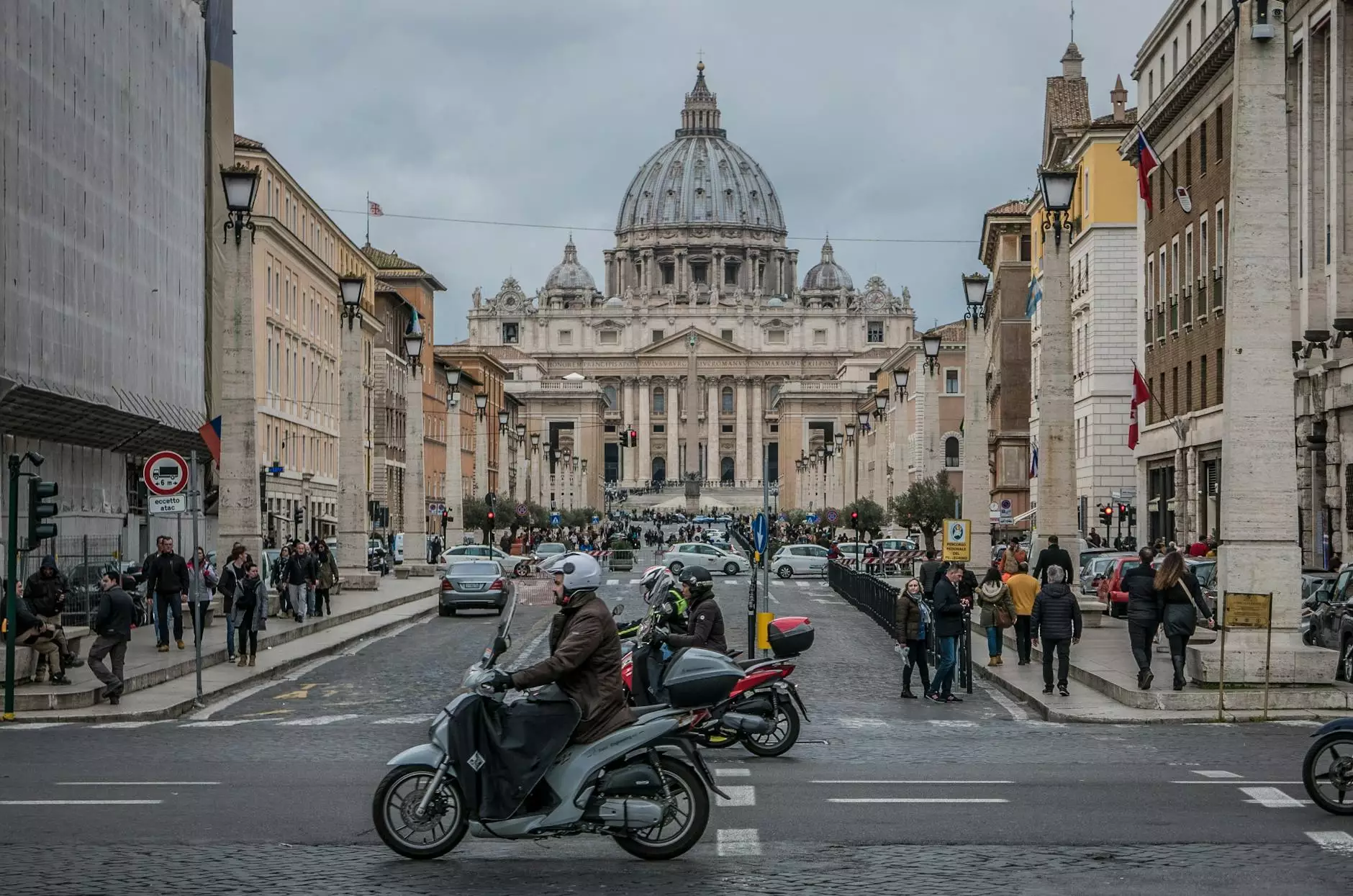 Introduction
Welcome to St Mark's United Methodist Church, where community and faith come together! We understand that the annual Columbus Marathon is a significant event for our community. In this article, we will provide you with detailed information
The Impact of the Columbus Marathon
1. Road Closures and Traffic Disruptions
The Columbus Marathon is a large-scale event that attracts thousands of participants and spectators each year. As a result, there may be temporary road closures and traffic disruptions in and around the marathon route. It is essential for residents and visitors alike to be aware of these potential challenges to plan their journeys accordingly.
During the marathon, certain streets will be closed to ensure the safety of the runners and to facilitate the smooth running of the event. As a consequence, some regular routes may be inaccessible or subject to delays. However, the city authorities always strive to minimize inconveniences and provide alternative routes whenever possible.
2. Plan Ahead and Stay Updated
At St Mark's United Methodist Church, we encourage our congregation and visitors to plan their journey to our church on marathon Sundays with extra care. Before heading out, it is advisable to review the marathon route and the road closures suggested by the organizers. Being aware of the affected areas will help you navigate through any potential traffic disruptions seamlessly.
Additionally, staying updated on real-time traffic conditions can make a significant difference. Utilize traffic apps, local news sources, and the marathon's official website to obtain the latest information regarding road closures, alternative routes, and expected delays. By planning ahead and staying informed, you can ensure a stress-free and enjoyable experience when attending services or events at St Mark's United Methodist Church.
3. Awareness and Support
As a church deeply rooted in our community, we understand the importance of supporting local events and causes. The Columbus Marathon serves as an opportunity for us to showcase our community spirit by volunteering or cheering on the participants along the route.
We encourage our congregation to participate in the marathon-related activities whenever possible. This not only fosters a sense of unity but also enhances the overall experience of the event. By spreading joy and providing support, we contribute to the success of the marathon while embodying the values of St Mark's United Methodist Church.
How St Mark's United Methodist Church Is Navigating Through the Marathon
St Mark's United Methodist Church takes the Columbus Marathon and its impact on Sunday traffic seriously. We strive to ensure that our congregation and visitors can attend our services and events without any inconvenience caused by the marathon. Here are some of the steps we take to navigate through the event:
1. Alternative Routes and Parking Arrangements
We make sure to communicate alternative routes and parking arrangements to our congregants in advance of marathon Sundays. By providing clear instructions and suggestions, we alleviate any concerns related to traffic disruptions. Our aim is to minimize any inconvenience and help everyone reach our church hassle-free.
Additionally, our church volunteers are available to assist with parking and guiding visitors during the restricted traffic period. We understand that navigating through unfamiliar traffic conditions can be challenging, and we are committed to making it as smooth as possible for all attendees.
2. Adjusted Service and Event Timing
During the Columbus Marathon, we may make necessary adjustments to our service and event timings considering the traffic conditions. Our priority is to accommodate the needs of our congregation and visitors by ensuring they can join us without feeling rushed or anxious about potential delays.
We communicate any changes to our schedule well in advance through our church announcements, website, and social media channels, ensuring everyone is informed and can plan accordingly. Our goal is to provide a seamless experience and maintain the spiritual and communal aspects of our services and events.
3. Community Engagement
St Mark's United Methodist Church actively participates in supporting the Columbus Marathon, both as volunteers and as enthusiastic cheerleaders. By engaging with the event, we demonstrate our commitment to our community and its well-being. Our congregation's involvement in the marathon further cements our church's role as a pillar of faith, community, and support.
Conclusion
In conclusion, the Columbus Marathon brings excitement and energy to our community, but it can also lead to temporary traffic disruptions. At St Mark's United Methodist Church, we strive to ensure that our congregation and visitors can effortlessly navigate through the marathon's impact and reach our church conveniently. Our proactive approach, clear communication, and community engagement enable us to embrace the marathon while preserving the spiritual experience that is at the heart of our church.
Join us at St Mark's United Methodist Church and be part of a vibrant community that embraces challenges, celebrates togetherness, and promotes faith-centered values. Together, we can navigate through any obstacle and live a life filled with positivity, faith, and love.