Welcome to St Mark's United Methodist Church – Your Faith Community
Oct 7, 2021
About Us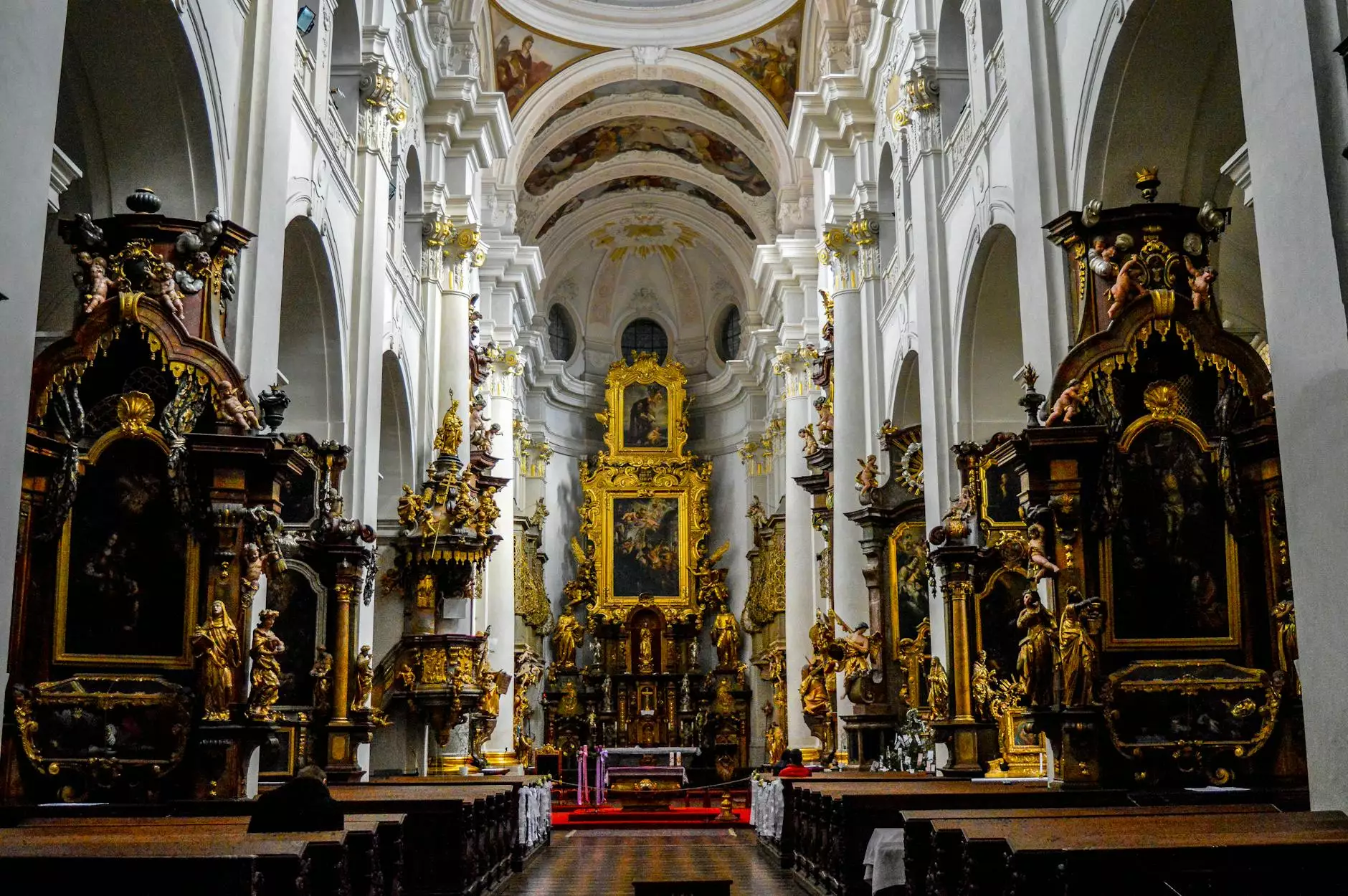 About St Mark's United Methodist Church
St Mark's United Methodist Church is a thriving institution that holds a key position within the Community and Society category, focusing on Faith and Beliefs. Our commitment to fostering a strong sense of community and promoting spiritual growth has earned us a prominent place among faith-based organizations.
Our Mission
At St Mark's United Methodist Church, our mission is to provide a welcoming environment for individuals seeking a deeper connection to their faith. We aim to be a source of inspiration, guidance, and support, helping our members foster a strong relationship with God.
Our Values
Our church operates on a foundation of core values that drive our actions and define our identity:
1. Faith
We believe in the power of faith and the transformation it brings to people's lives. Through our worship services, educational programs, and community outreach initiatives, we strive to create an unwavering faith community.
2. Love
Love is at the center of everything we do. We embrace the teachings of Jesus Christ, who taught us to love one another as ourselves. Our church welcomes everyone, embracing diversity and promoting acceptance and tolerance.
3. Service
Service is an integral part of our church community. We actively engage in different initiatives to help those in need, both within our congregation and in the broader community. Through volunteer work and charitable contributions, we aim to make a positive impact on the world around us.
4. Fellowship
We believe in the power of fellowship and the importance of building strong connections with one another. Our church provides various opportunities for members to come together, engage in meaningful conversations, and form lasting friendships.
Worship Services
St Mark's United Methodist Church offers a wide range of worship services catering to individuals of all ages and backgrounds. Our services are designed to create an atmosphere of spiritual growth, reflection, and worship. Whether you prefer traditional services or contemporary worship, we have something for everyone.
Traditional Worship
Our traditional worship service provides a timeless experience with classical hymns, liturgies, and meaningful sermons. Led by our dedicated clergy and talented musicians, this service creates a sense of reverence and spiritual connection.
Contemporary Worship
If you enjoy a more modern and dynamic worship experience, our contemporary worship service is perfect for you. With vibrant music, engaging sermons, and a welcoming atmosphere, this service encourages active participation and reflection.
Community Engagement
As an integral part of the community, St Mark's United Methodist Church is committed to actively engaging and making a positive impact. Here are some of the community-focused initiatives we undertake:
1. Outreach Programs
We actively engage in various outreach programs addressing social issues such as homelessness, hunger, and education. Through our efforts, we aim to improve the lives of those less fortunate and promote a more equitable society.
2. Youth Programs
We strongly believe in nurturing the faith of our younger generations. Our youth programs provide a safe and supportive environment where young individuals can explore their beliefs, develop leadership skills, and build meaningful relationships with their peers.
3. Support Groups
St Mark's United Methodist Church offers a range of support groups aimed at providing comfort, guidance, and healing. Whether you are struggling with grief, addiction, or any other life challenge, our support groups provide a safe space for sharing, learning, and finding solace.
4. Educational Programs
We believe in the power of knowledge and continuous learning. Our educational programs cater to individuals of all ages, nurturing intellect and spiritual growth. From Sunday school for children to Bible study groups for adults, we encourage lifelong learning.
Join the St Mark's United Methodist Church Community
We invite you to become a part of our vibrant and inclusive community at St Mark's United Methodist Church. Experience the warmth of fellowship, find solace in worship, and embark on a spiritual journey that will enrich your life.

For more information about our services, events, or how to connect with us, please visit our Contact page. We look forward to welcoming you into our faith community!

© 2022 St Mark's United Methodist Church. All rights reserved.