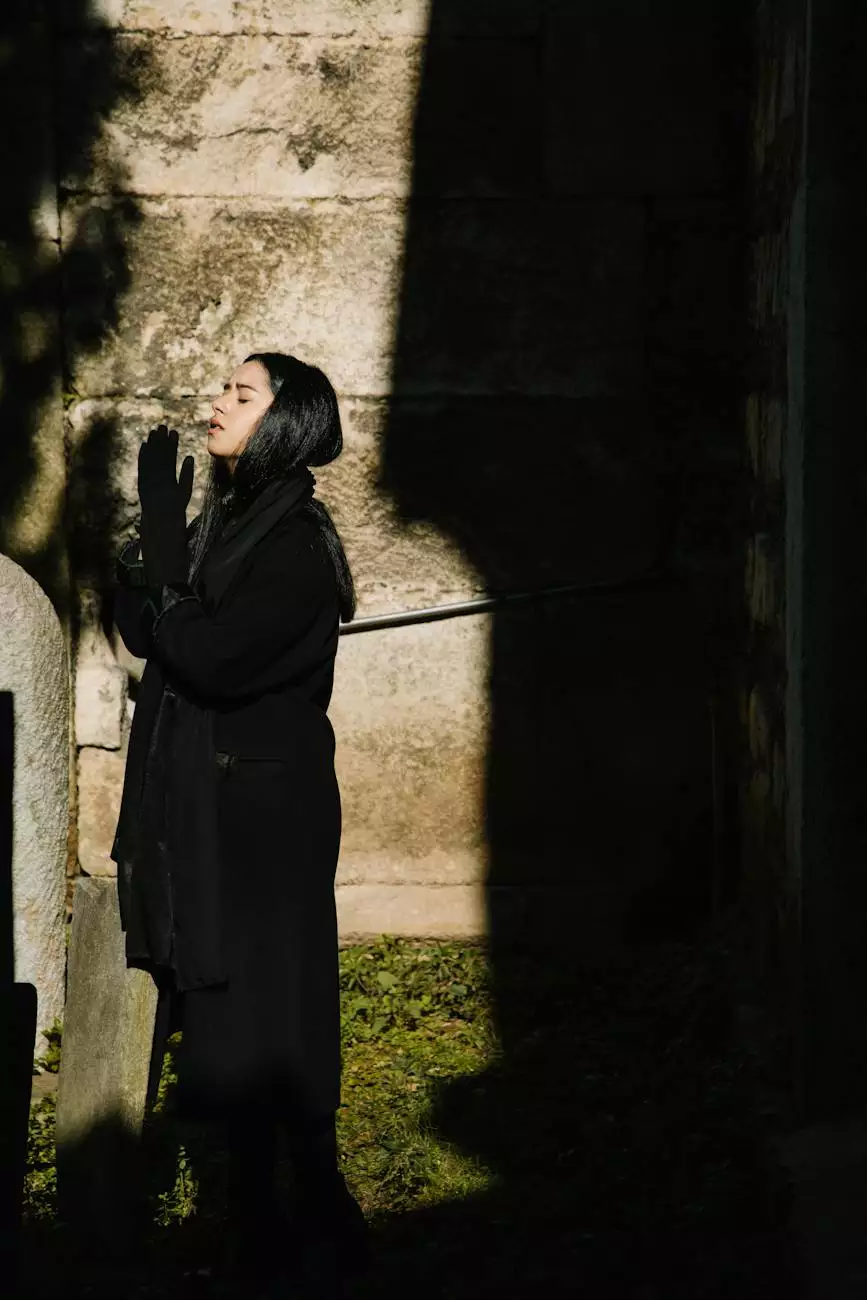 Welcome to St Mark's United Methodist Church
Thank you for visiting our website! At St Mark's United Methodist Church, we believe in the importance of prayer and the incredible healing power it can bring to our lives. Our faith-based community is dedicated to fostering a deep connection with God through prayer, and we invite you to join us on this transformative journey.
The Power of Prayer
Prayer has been a cornerstone of faith for centuries, offering solace, guidance, and healing to countless individuals. Through prayer, we open ourselves to the presence of God and seek His divine intervention in our lives. It is a powerful tool that allows us to communicate with our Creator, expressing our hopes, fears, and desires.
At St Mark's United Methodist Church, we firmly believe that prayer has the ability to heal both physical and spiritual ailments. Our community has witnessed numerous instances of miraculous healing, where individuals have experienced significant improvements in their health and well-being through the power of prayer.
Experiencing God's Healing Love
In a world filled with uncertainty and challenges, finding a source of healing and comfort becomes essential. Through our community and faith, we strive to create an environment where individuals can experience God's healing love in a profound way. We offer various prayer services, healing circles, and support groups to help individuals connect with God and seek His healing touch.
Our dedicated prayer team consists of individuals experienced in the art of intercessory prayer. They are passionate about supporting and praying for those in need of healing or spiritual renewal. Together, we believe in the power of collective prayer and the impact it can have on our lives.
Prayer and the Healing Process
Prayer complements and enhances traditional healing methods, recognizing that true healing encompasses the physical, emotional, and spiritual aspects of our being. It provides a sense of peace, hope, and strength during challenging times and can be a catalyst for personal growth and transformation.
At St Mark's United Methodist Church, we understand the importance of an integrated approach to healing. We encourage individuals to seek appropriate medical care and engage in healthy lifestyle choices while embracing the power of prayer. Our community is here to support you on your journey towards wholeness and well-being.
Join Our Faith-Based Community
If you are seeking healing, restoration, or simply want to deepen your connection with God, we invite you to join our faith-based community. At St Mark's United Methodist Church, we provide a safe and welcoming space where individuals from all walks of life can explore their faith, engage in meaningful prayer, and experience the healing power of God.
Through our regular worship services, prayer meetings, and small group gatherings, you will have the opportunity to connect with like-minded individuals and grow in your spiritual journey. Our supportive community is ready to walk alongside you, offering prayers, encouragement, and a shared sense of purpose.
Contact Us
If you have any questions, would like to learn more about our community, or seek specific prayers for healing, please don't hesitate to reach out to us. Our dedicated team is here to provide guidance, support, and assist you in any way we can.
Join us at St Mark's United Methodist Church and experience the incredible healing power of prayer. Let us be the bridge that connects you to God's love and restoration.
About St Mark's United Methodist Church
Category: Community and Society - Faith and Beliefs
Location: [Insert location address]
Contact: [Insert contact information]
Website: [Insert website URL]
St Mark's United Methodist Church is a vibrant faith community dedicated to serving and supporting individuals on their spiritual journey. We believe in the power of prayer and its transformative impact on our lives. Our diverse congregation welcomes people from all backgrounds, and we invite you to join us as we seek healing, growth, and a deeper connection with God.
Disclaimer: The information provided on this website is for general informational purposes only and should not be considered as a substitute for professional medical advice or treatment. Always seek the advice of your physician or other qualified health provider with any questions you may have regarding a medical condition.