Pastor Tim Potter - St Mark's United Methodist Church
Mar 9, 2020
Speaker & Social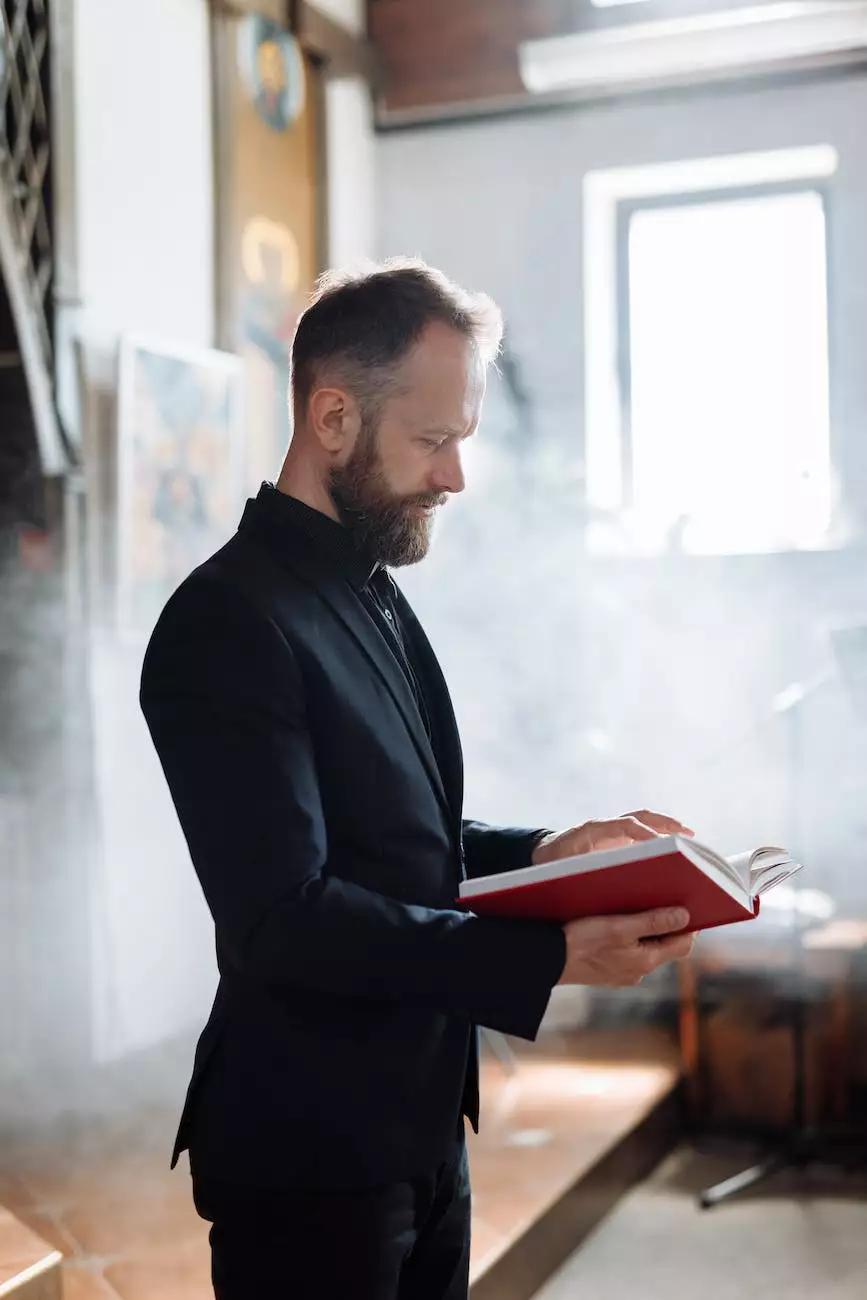 About Pastor Tim Potter
Pastor Tim Potter is a dedicated spiritual leader at St Mark's United Methodist Church. With his deep-rooted faith and commitment to serving the community, Pastor Tim is an inspiration to many.
Join Us at St Mark's United Methodist Church
If you are seeking a welcoming and nurturing community that focuses on faith and beliefs, St Mark's United Methodist Church is the perfect place for you. Under the guidance of Pastor Tim Potter, our church offers a wide range of services, events, and teachings to help strengthen your spiritual journey.
Services
At St Mark's United Methodist Church, we have regular worship services that provide an opportunity for individuals and families to come together and connect with their spirituality. Pastor Tim Potter delivers inspiring sermons that explore the teachings of Christianity in a relevant and relatable way.
Morning Service
Join us every Sunday morning for our uplifting and engaging worship service. Pastor Tim passionately delivers thought-provoking messages and encourages active participation from the congregation. Our worship music is a blend of traditional hymns and contemporary songs, creating a vibrant and inclusive experience.
Evening Service
In addition to our morning service, we also offer an evening service for those seeking a more intimate and reflective worship experience. Pastor Tim leads this service, providing a calm and peaceful atmosphere for deep spiritual contemplation.
Events
St Mark's United Methodist Church organizes various events throughout the year to foster a sense of community and strengthen our faith. These events bring together members of the church and the wider community in a spirit of celebration and fellowship.
Community Outreach Programs
Under the leadership of Pastor Tim Potter, we actively engage in community outreach programs to make a positive impact on the lives of others. From food drives to volunteer projects, we strive to serve and uplift those in need.
Workshops and Seminars
St Mark's United Methodist Church hosts workshops and seminars designed to deepen our understanding of faith and equip individuals with practical tools for spiritual growth. Pastor Tim Potter shares his wisdom and knowledge in these sessions, guiding attendees towards a more meaningful relationship with God.
Teachings
Pastor Tim Potter's teachings focus on empowering individuals to live a life of purpose, faith, and compassion. Through his insightful messages, he encourages us to apply biblical principles to our daily lives and navigate challenges with grace and love.
Bible Study Groups
Join our Bible study groups to delve deeper into the scriptures and gain a comprehensive understanding of God's word. Pastor Tim leads these groups, facilitating meaningful discussions and encouraging personal growth.
Sunday School
Our Sunday School classes provide a nurturing environment for children, teenagers, and adults to learn and grow in their faith. Pastor Tim Potter actively participates in Sunday School activities, ensuring a well-rounded spiritual education for all.
Get Involved
Become an integral part of our faith community at St Mark's United Methodist Church. By actively participating in the church's activities and services, you can forge meaningful relationships, deepen your spirituality, and contribute positively to both the church and the wider community.
Join a Ministry
Explore the various ministries available at St Mark's United Methodist Church and find your place to serve. Whether it's music, outreach, children's ministry, or something else entirely, there's a ministry that aligns with your interests and gifts.
Volunteer Opportunities
Make a difference in the lives of others by volunteering your time and skills. Pastor Tim Potter and the church community are actively involved in charitable endeavors, and your help is valuable in creating positive change.
Contact Us
If you have any questions or would like to know more about Pastor Tim Potter and St Mark's United Methodist Church, we would love to hear from you. Feel free to reach out to us via phone, email, or by visiting our church in person.
Location
You can find us at St Mark's United Methodist Church, [Address], [City], [State], [Zip Code].
Contact Information
Phone: [Phone Number] Email: [Email Address]