Cookout: Westbrook Village
Jan 26, 2022
Events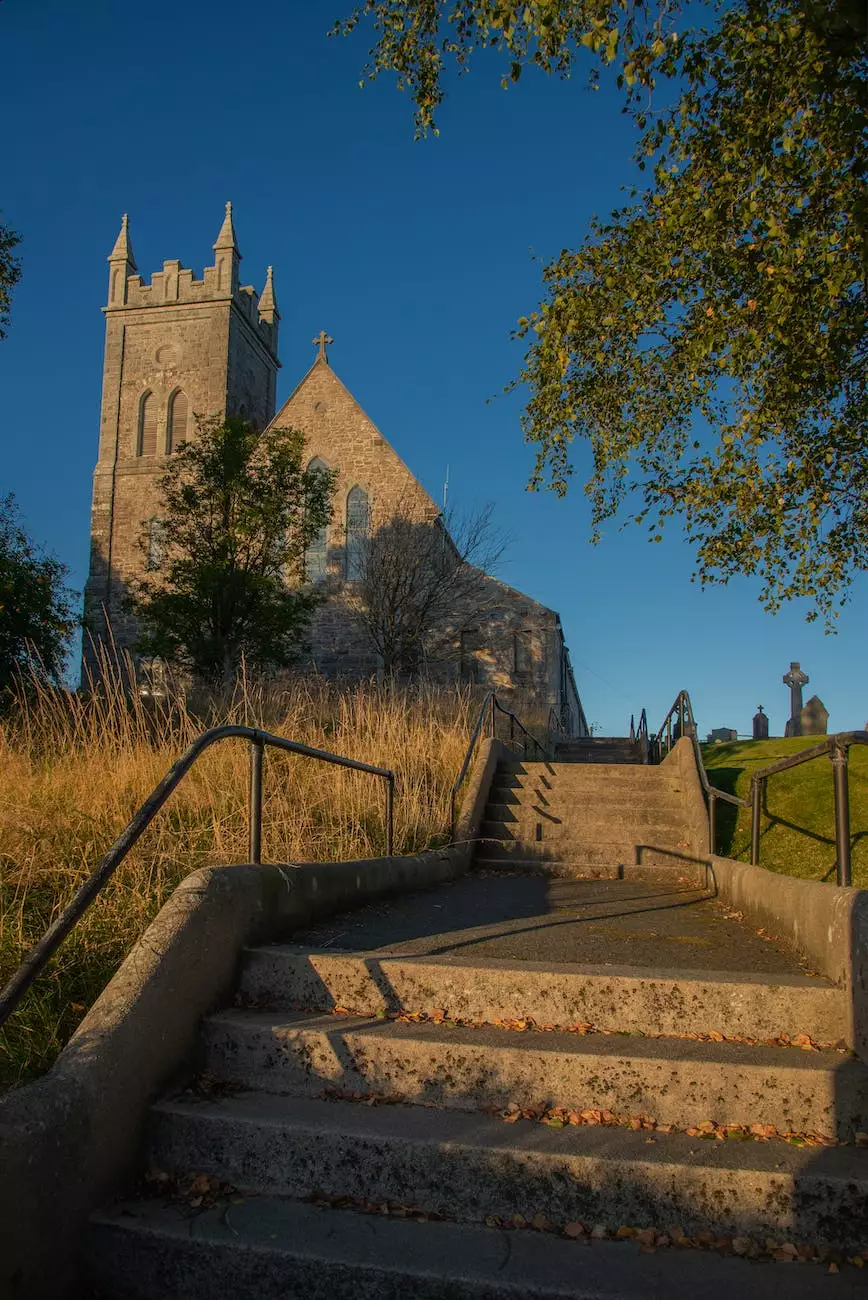 St Mark's United Methodist Church warmly invites you to our exciting community cookout event at Westbrook Village. Join us for a day filled with delectable food, engaging activities, and an opportunity to connect with our vibrant community. We are delighted to share our mission, faith, and values with you in a joyful and uplifting setting.
Delicious Food and Festive Atmosphere
At St Mark's United Methodist Church, we believe in bringing people together over good food and creating an atmosphere that fosters community spirit. Our cookout at Westbrook Village will showcase a mouthwatering spread of grilled delights, refreshing beverages, and delectable desserts. Whether you are a meat lover or prefer vegetarian options, we have something to satisfy every palate.
Imagine the savory aroma of perfectly grilled burgers and hot dogs, accompanied by a variety of flavorful condiments and fresh toppings. Indulge in our sumptuous array of side dishes, such as crispy salads, creamy coleslaw, and homemade baked beans. Quench your thirst with ice-cold beverages, including refreshing lemonade and iced tea. And don't forget to save room for our irresistible desserts, including homemade pies and ice cream.
Community Connections
Our cookout is more than just a food event. It's an opportunity to build lasting connections with fellow community members. Gather with friends and family, meet new neighbors, and forge new friendships as we come together to celebrate our shared values and beliefs.
St Mark's United Methodist Church has been an integral part of the Westbrook Village community for over 50 years. We are committed to fostering a sense of unity and belonging, and our cookout provides a perfect platform for community members to come together and connect. This event gives you the chance to create meaningful connections with others who share your interests, values, and aspirations.
Engaging Activities for All
In addition to the delectable food and meaningful connections, our cookout offers a variety of engaging activities for all ages. We believe in creating an inclusive environment where everyone can enjoy themselves, so we have planned a range of activities to cater to diverse interests and age groups.
Children can delight in face painting, arts and crafts, and fun games tailored just for them. We have bouncy castles, exciting scavenger hunts, and even a petting zoo to keep the little ones entertained throughout the day. Parents can relax and engage in conversation with other adults while their children have a blast in a safe and supervised environment.
For those with a competitive spirit, we have organized friendly sports tournaments, including volleyball and cornhole. Join a team, challenge your friends, and showcase your skills in a lively and spirited atmosphere. If sports are not your thing, fear not! We have a community art project where you can express your creativity and contribute to a collaborative masterpiece.
Connecting with St Mark's United Methodist Church
While enjoying the festivities, we invite you to learn more about St Mark's United Methodist Church and our mission. As a faith-based community, we are dedicated to spreading love, compassion, and the teachings of Jesus Christ. Our diverse congregation welcomes individuals from all walks of life, embracing diversity and inclusivity.
We believe in the power of faith and spiritual growth, and our church provides a nurturing environment for all who seek to deepen their relationship with God. Through devotional services, Bible study groups, and inspiring sermons, we aim to guide and support our community members in their spiritual journey.
Additionally, we are actively involved in numerous social outreach programs aimed at helping those in need within our community. From providing food and shelter to organizing educational initiatives, we strive to make a positive and lasting impact on the lives of individuals and families in Westbrook Village.
Join Us at Westbrook Village
Mark your calendars and come join us at Westbrook Village for an unforgettable day of incredible food, engaging activities, and meaningful connections. Our cookout is a celebration of community, faith, and togetherness, and we would be honored to have you as part of this special event.
Discover the warmth and love of St Mark's United Methodist Church as we come together to create lasting memories and deepen our connections. Join us on [DATE] from [TIME] at [VENUE] in Westbrook Village. We look forward to sharing this wonderful experience with you!