Day 11 - Ten Loving Rules (December 7)
Jul 31, 2022
Events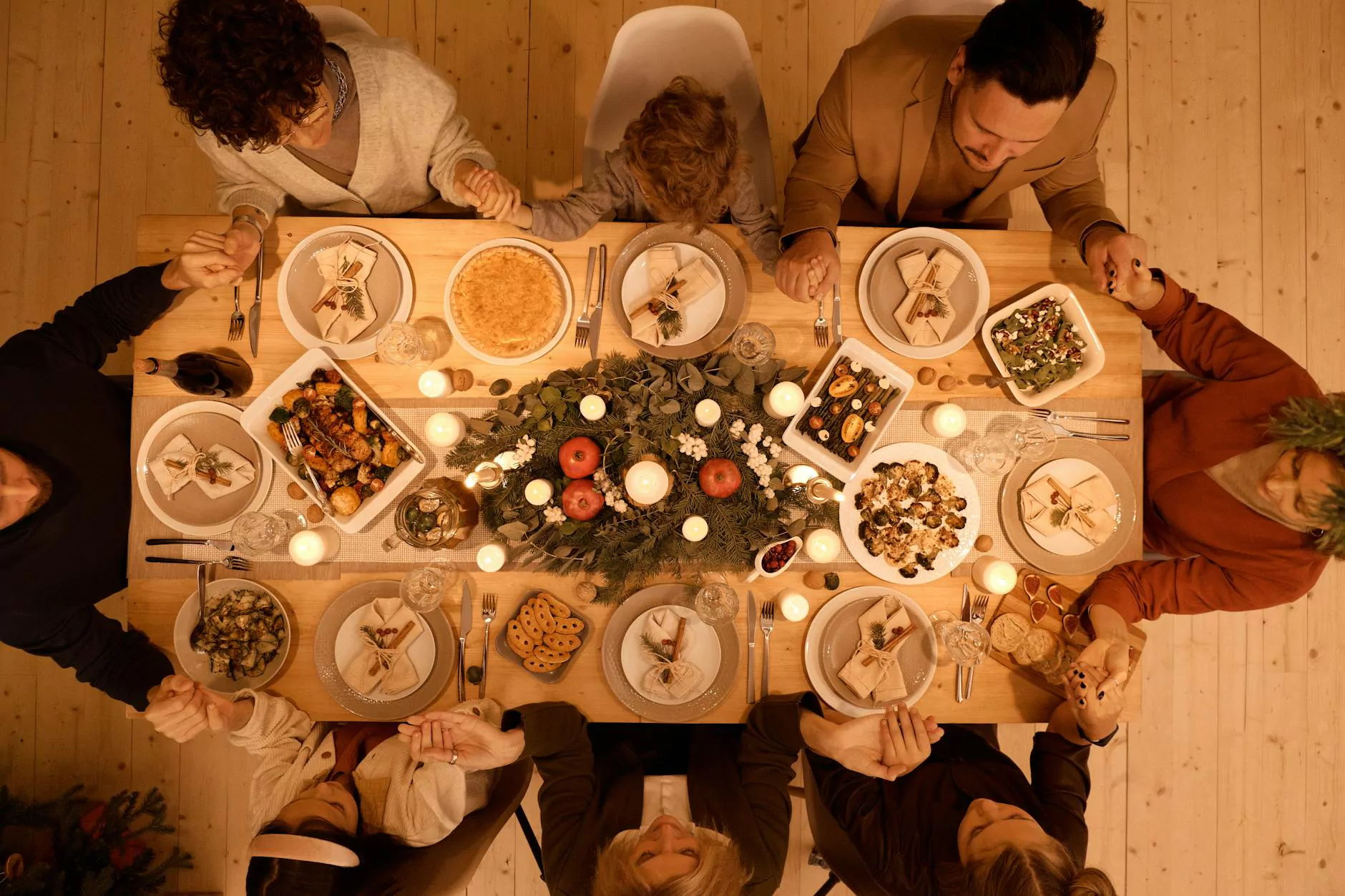 Introduction
Welcome to St Mark's United Methodist Church, where we strive to create a welcoming community centered around faith and beliefs. On December 7, join us as we delve into the profound meaning and importance of the Ten Loving Rules. In this article, we will explore these guiding principles that shape our faith journey and foster a loving and inclusive environment for all.
The Significance of the Ten Loving Rules
In our pursuit of a meaningful relationship with God, the Ten Loving Rules serve as a moral compass, providing guidance on how to live a life filled with love, compassion, and righteousness. These rules encapsulate the essence of our faith and inspire us to embrace kindness, grace, and understanding in our interactions with others.
Exploring the Ten Loving Rules
1. Love God with all your heart, mind, and soul.
Emphasizing the importance of a deep and genuine connection with God, this rule reminds us of the profound love and devotion we should have for our Creator. By nurturing our relationship with God, we can experience spiritual growth, find solace in times of adversity, and discover the true purpose of our lives.
2. Love your neighbor as yourself.
Highlighting the significance of community and fellowship, this rule encourages us to extend love, compassion, and empathy to all those around us. By treating others with kindness and respect, we can forge meaningful connections, foster inclusivity, and create a harmonious and caring society.
3. Do not bear false witness.
Honesty and integrity are fundamental values in our faith. This rule reminds us of the importance of truthfulness and the detrimental impact of spreading falsehoods or engaging in dishonest practices. By upholding the truth, we cultivate trust and foster healthy relationships with others.
4. Do not steal.
Acknowledging the sanctity of property and the value of hard work, this rule encourages us to refrain from taking what rightfully belongs to others. It reminds us to act with integrity, respect the boundaries of others, and strive for fairness and justice in all aspects of our lives.
5. Do not kill.
Valuing the sanctity of life, this rule urges us to embrace non-violence and promote peace in our thoughts, words, and actions. It reminds us to cherish and protect the gift of life, showing compassion and empathy towards all living beings.
6. Honor your parents.
This rule emphasizes the importance of honoring and respecting our parents or guardians. It encourages us to acknowledge their love, guidance, and sacrifices, fostering gratitude, and strengthening family bonds.
7. Do not commit adultery.
Marriage is a sacred bond, and this rule reminds us of the commitment, loyalty, and faithfulness required to nurture and sustain a loving and healthy relationship. It encourages us to honor the sacred covenant of marriage and value the trust of our partner.
8. Do not covet.
This rule encourages us to appreciate and be content with what we have, rather than desiring what belongs to others. By fostering gratitude and embracing a mindset of sufficiency, we can find joy and fulfillment in our own blessings, avoiding envy and resentment.
9. Do not use the Lord's name in vain.
Respecting the divine name of God, this rule reminds us to use language that honors and uplifts, refraining from using God's name in a disrespectful or irreverent manner. It encourages us to cultivate reverence and awe in our relationship with the divine.
10. Remember the Sabbath and keep it holy.
This rule prompts us to set aside dedicated time for rest, reflection, and worship. By observing the Sabbath, we recharge our spirits, deepen our connection with God, and seek spiritual rejuvenation.
Join us on December 7
We invite you to join St Mark's United Methodist Church on December 7 as we explore the profound teachings and impact of the Ten Loving Rules. Together, we will delve into these principles that guide our community and inspire us to live lives filled with love, compassion, and righteousness.
Conclusion
The Ten Loving Rules form the foundation of our faith, guiding us towards a life of love, compassion, and justice. At St Mark's United Methodist Church, we strive to embody these principles and create a nurturing community where all are welcome. Join us on December 7th as we delve deeper into the significance of these rules and learn how to integrate them into our daily lives. Together, let us make a positive impact on the world and experience the transformative power of love and faith.