Lenten Parish Retreat
Dec 29, 2022
Events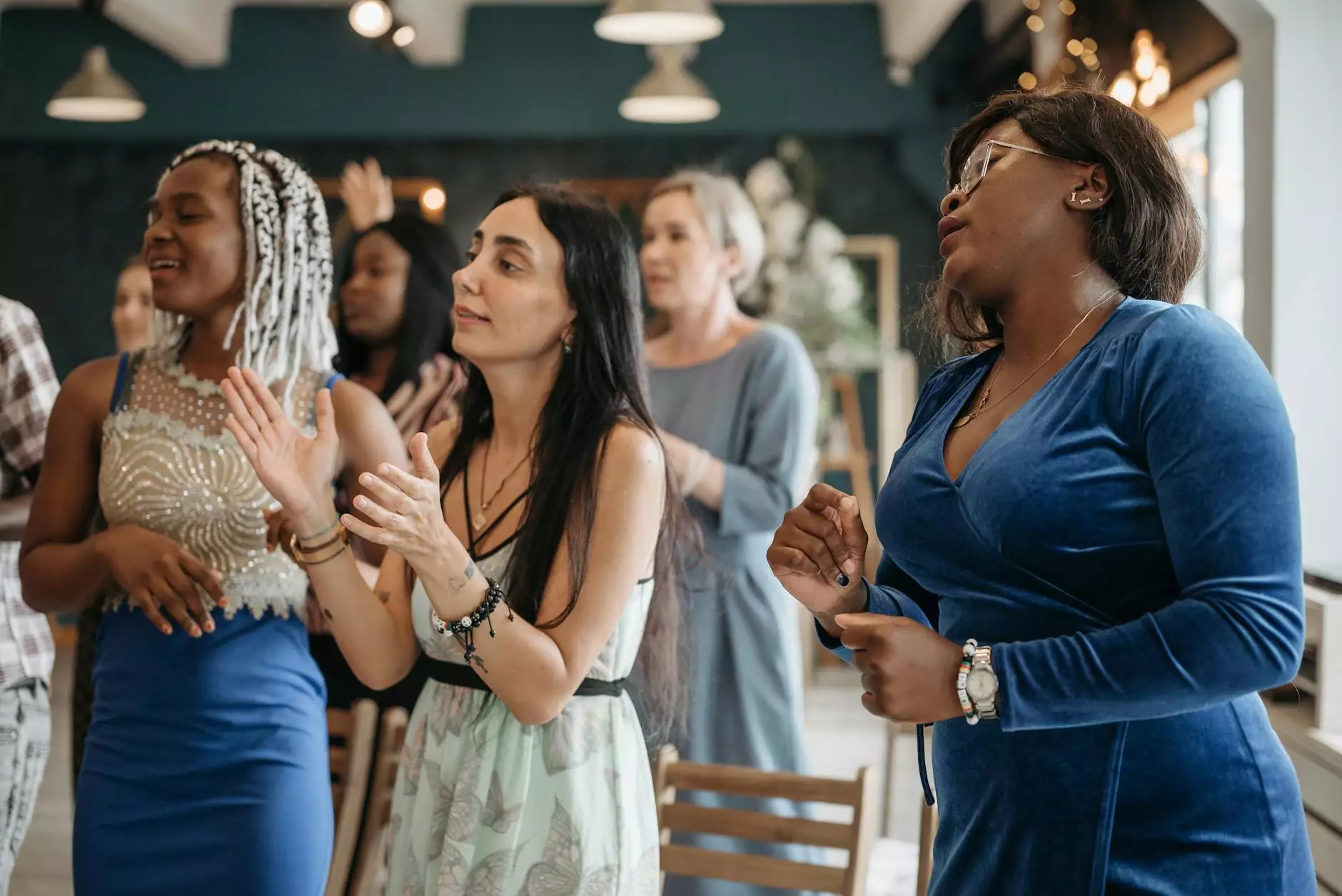 Welcome to St Mark's United Methodist Church, where faith and beliefs are celebrated and nourished. We are thrilled to invite you to our upcoming Lenten Parish Retreat. This transformative event provides an opportunity for individuals and the community to come together and embark on a spiritual journey. We believe in the power of faith and the importance of fostering a strong and connected community.
What is the Lenten Parish Retreat?
The Lenten Parish Retreat is an annual gathering that takes place during the Lenten season. Lent is a significant period in the Christian calendar, providing an opportunity for reflection, repentance, and renewal. At St Mark's United Methodist Church, we embrace this season and offer a retreat that offers a space for individuals to deepen their connection to spirituality, engage in meaningful discussions, and explore the teachings of faith and beliefs.
Join Us for a Transformative Experience
During the Lenten Parish Retreat, participants are immersed in a wide range of activities designed to foster personal and communal growth. Our retreat offers:
Inspiring worship services led by passionate and knowledgeable speakers
Engaging workshops and seminars exploring the core principles of our faith
Guided meditation and prayer sessions for introspection and self-discovery
Opportunities for fellowship and building meaningful connections with fellow community members
Informative panel discussions addressing relevant spiritual and societal topics
Unveiling Spiritual Wisdom
At St Mark's United Methodist Church, we believe that spiritual growth is a lifelong journey. The Lenten Parish Retreat offers an environment where individuals can deepen their understanding of faith and beliefs. Through open dialogue, thought-provoking presentations, and interactive sessions, participants gain valuable insights and a renewed sense of purpose.
Key Takeaways from the Retreat
Participating in the Lenten Parish Retreat provides numerous benefits, including:
Enhanced spiritual awareness and personal growth
Greater insight into the teachings of our faith and beliefs
A sense of belonging within a supportive and loving community
Renewed hope, inspiration, and motivation
A deeper connection with God and fellow believers
Be Part of the Lenten Parish Retreat - Register Now
Don't miss out on this transformative experience! Join us at St Mark's United Methodist Church for our Lenten Parish Retreat and allow yourself to be enveloped in an atmosphere filled with faith, love, and growth. Registration is open to individuals of all ages, backgrounds, and beliefs. Take a step towards cultivating a deeper connection with your spirituality and the community around you.
Event Details:
Date: [Insert Date]
Time: [Insert Time]
Location: [Insert Location]
Cost: [Insert Cost]
For further details and to secure your spot at the Lenten Parish Retreat, please visit our event page or contact us:
Phone: [Insert Phone Number]
Email: [Insert Email Address]
We look forward to welcoming you to St Mark's United Methodist Church and embarking on a shared journey of spiritual growth during the Lenten Parish Retreat. May this experience deepen your faith and strengthen the bonds within our community.