John 10:22-42 - St Mark's United Methodist Church
Aug 15, 2023
Sermon Audio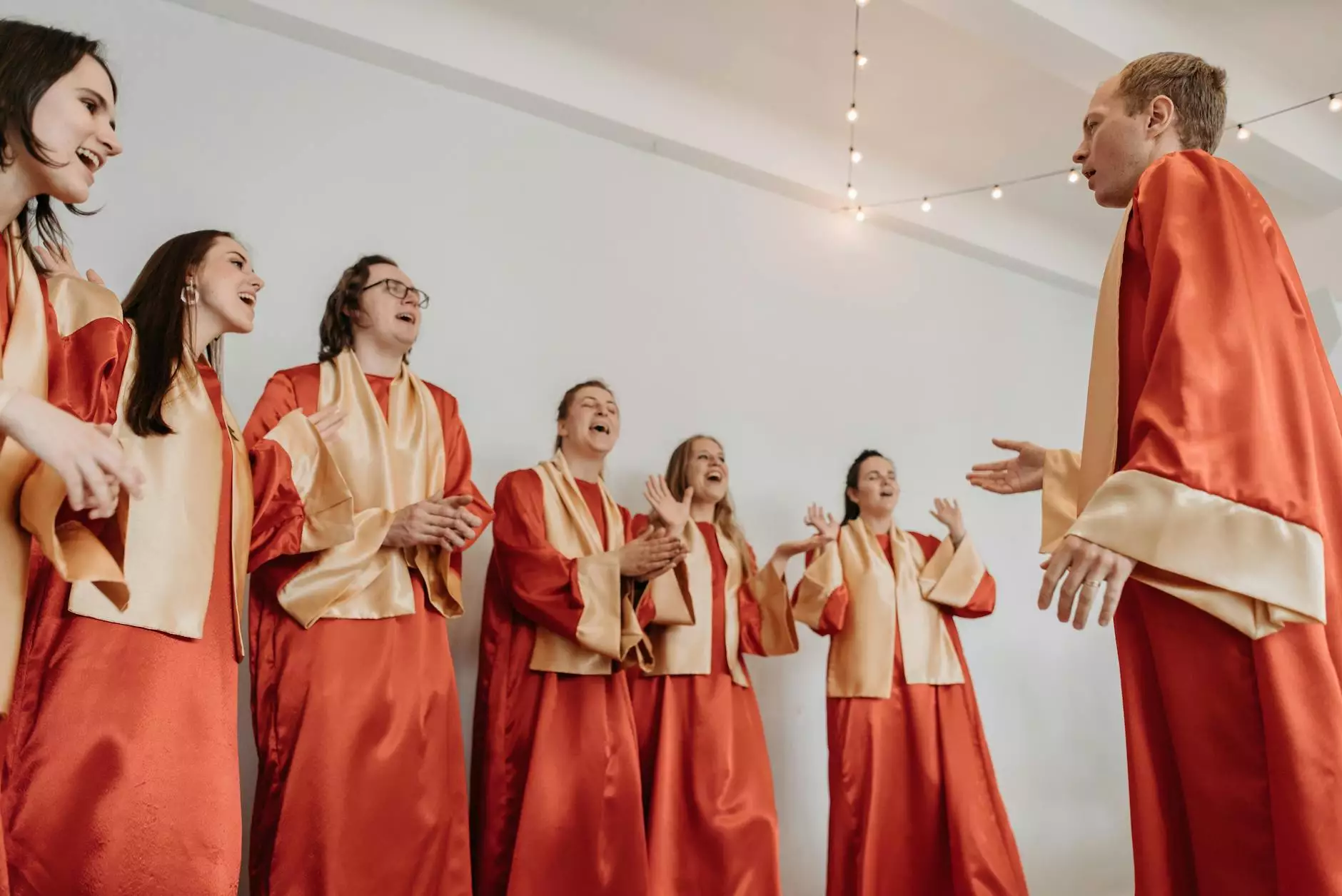 Welcome to St Mark's United Methodist Church, where we invite you to explore the profound teachings of John 10:22-42. In this enlightening sermon on the Gospel of John, we delve into the captivating words of Jesus and the lessons he imparted. Join us on a journey of spiritual growth and personal reflection as we uncover the deeper meaning behind his teachings.
The Gospel of John: Reflections and Insights
At St Mark's United Methodist Church, we understand the significance of the Gospel of John in shaping our faith. In John 10:22-42, Jesus engages in a dialogue with the religious leaders, revealing his identity as the Son of God and the Messiah. Through thought-provoking passages and powerful narratives, we gain a deeper understanding of Jesus' mission on Earth and his eternal message.
Discovering the Message of Jesus
Jesus' teachings in John 10:22-42 emphasize the importance of recognizing him as the shepherd, guiding his followers towards salvation and eternal life. Through this discourse, Jesus challenges the religious authorities of the time and aims to awaken a sense of faith and belief in those who listen.
Exploring Our Morning Worship Sermons
St Mark's United Methodist Church is proud to present a series of morning worship sermons dedicated to exploring the Gospel of John. Our community gathers to learn, discuss, and reflect upon the teachings of Jesus, finding inspiration and comfort in these messages.
Deepening Faith Through Community
Our church offers a warm and welcoming environment for individuals of all backgrounds to come together and strengthen their faith. We believe that through shared experiences, insightful discussions, and the support of fellow believers, we can deepen our understanding of Jesus' teachings and foster a strong sense of spiritual growth.
Connecting with the Gospel of John
By studying the Gospel of John, we aim to connect with the essence of Jesus' words, allowing them to guide our daily lives. Our morning worship sermons provide a space for reflection, interpretation, and profound insights. We encourage you to join us as we navigate through the Gospel of John, unraveling its deep truths and developing a personal relationship with Jesus.
A Welcoming Home for All
At St Mark's United Methodist Church, we strive to create an inclusive and accepting community. We embrace diversity and believe that every individual, regardless of their background, is worthy of love, compassion, and spiritual growth. Join our congregation and experience the warmth and support of a faith-driven community.
Embracing Spiritual Growth
Our church offers various avenues for spiritual growth, including bible studies, prayer groups, and fellowship events. These opportunities allow individuals to delve deeper into their faith, ask questions, and engage in meaningful discussions.
Faith and Belief in Action
St Mark's United Methodist Church believes in the power of translating faith into action. We actively participate in community service projects, striving to make a positive impact in the lives of those in need. By living out Jesus' teachings, we aim to be a beacon of hope and love to the community we serve.
Join Us at St Mark's United Methodist Church
If you are seeking a community where you can explore the Gospel of John, deepen your faith, and find solace, we invite you to join us at St Mark's United Methodist Church. Experience the power of Jesus' teachings, discover your own spiritual journey, and embrace the love and support of a vibrant congregation. We look forward to welcoming you into our community.