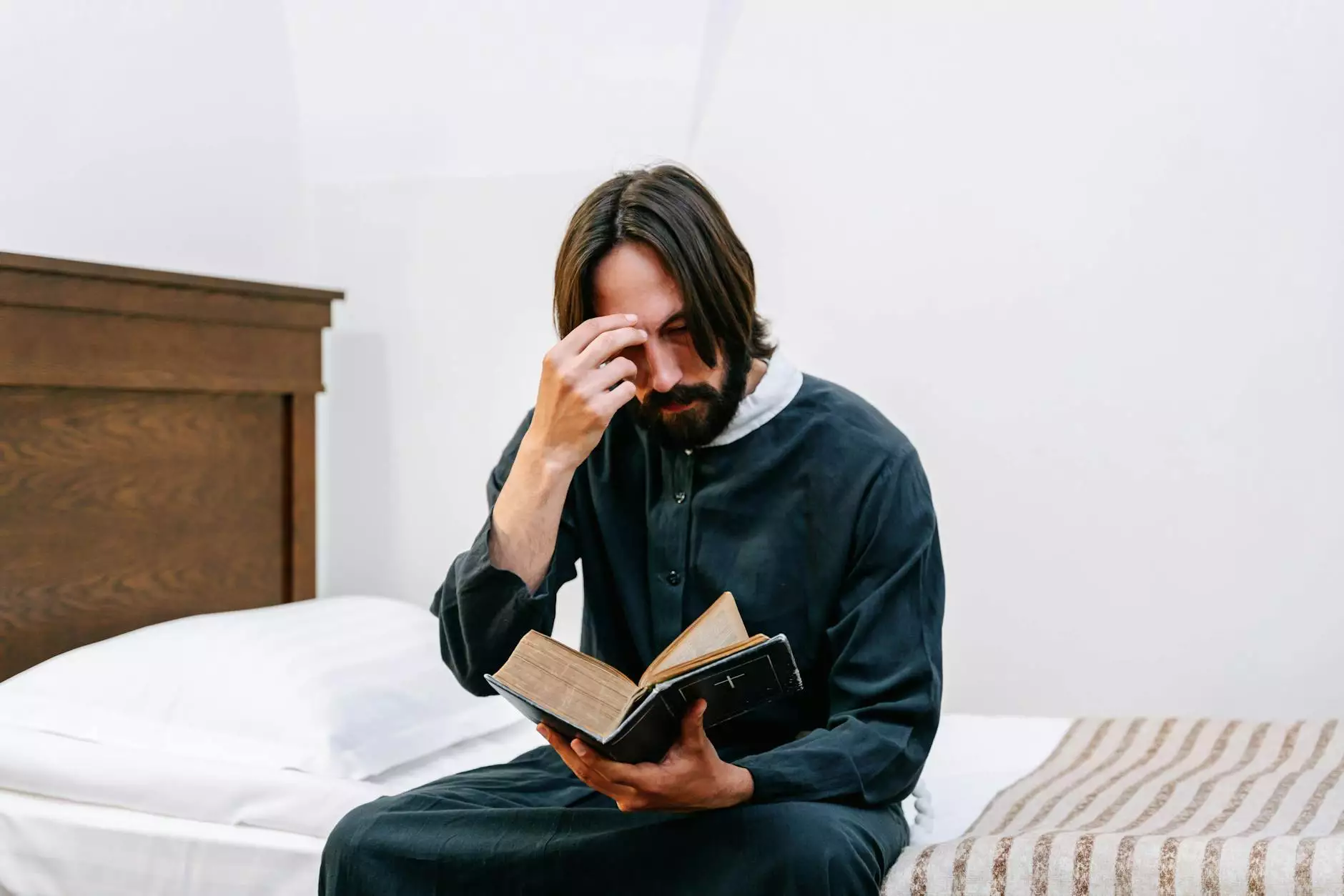 Introduction
Welcome to St Mark's United Methodist Church, where we delve into the rich teachings of the Bible. In this sermon series focusing on Luke 13:31-35, we invite you to explore profound insights into faith, beliefs, and community.
The Context
As Jesus journeys towards Jerusalem, he encounters a group of Pharisees who warn him about Herod's desire to kill him. Despite this warning, Jesus remains resolute and continues his mission of spreading love, compassion, and salvation.
The Teachings
1. The Fox and the Hen
In Luke 13:32, Jesus responds to the Pharisees with profound wisdom, calling Herod a "fox" and referring to himself as a mother hen wanting to gather her chicks. This imagery represents Jesus' protective and nurturing nature, emphasizing his love and care for all.
2. Jerusalem's Rejection
Within this passage, Jesus laments over Jerusalem's rejection of his teachings and prophetic mission. Despite knowing the impending suffering that awaits him, Jesus remains steadfast in his commitment to bring salvation to all who believe.
3. The Reflection of God's Love
Through Luke 13:31-35, we witness Jesus' deep compassion towards his disciples and followers, demonstrating how he longs to gather them under his loving wings. This serves as a reminder that God's love is all-encompassing and extends to everyone, regardless of their present circumstances or past mistakes.
4. Jesus' Unyielding Resolve
In the face of imminent danger, Jesus remains resolute in his mission to spread the message of love and redemption. He refuses to be deterred, exemplifying courage and conviction for his followers to emulate.
Application in Our Lives
1. Embracing God's Unconditional Love
Just as Jesus yearns to gather his followers close, we are urged to embrace God's unconditional love and extend it to others. By fostering a sense of unity and inclusivity within our communities, we can create a space where everyone feels accepted and valued.
2. Standing Firm in Our Beliefs
Like Jesus, we may face opposition and rejection for our beliefs. However, we are called to remain steadfast and unwavering in our commitment to live out a faithful life, grounded in love and guided by our beliefs.
3. Spreading Love and Compassion
Through this passage, we learn the importance of embodying love and compassion in our interactions with others. By actively showing kindness and empathy, we can make a positive impact on those around us, fostering a harmonious and compassionate community.
Join Us at St Mark's United Methodist Church
At St Mark's United Methodist Church, we cherish the teachings of the Bible and strive to create an environment where individuals can deepen their faith, develop a stronger sense of community, and make a difference in the world. Join us as we explore the transformative power of Jesus' teachings and find guidance for our lives.
For more information about our community and various programs, including sermons and other events, please visit our website.
Conclusion
In Luke 13:31-35, we witness Jesus' unwavering commitment to his mission despite facing adversity. His teachings exemplify love, compassion, and the importance of community. At St Mark's United Methodist Church, we invite you to join us in exploring these profound insights, integrating them into our lives, and making a positive impact on the world around us.