Prodigal Son | Bible Story | AUGUST 2022
Jan 14, 2018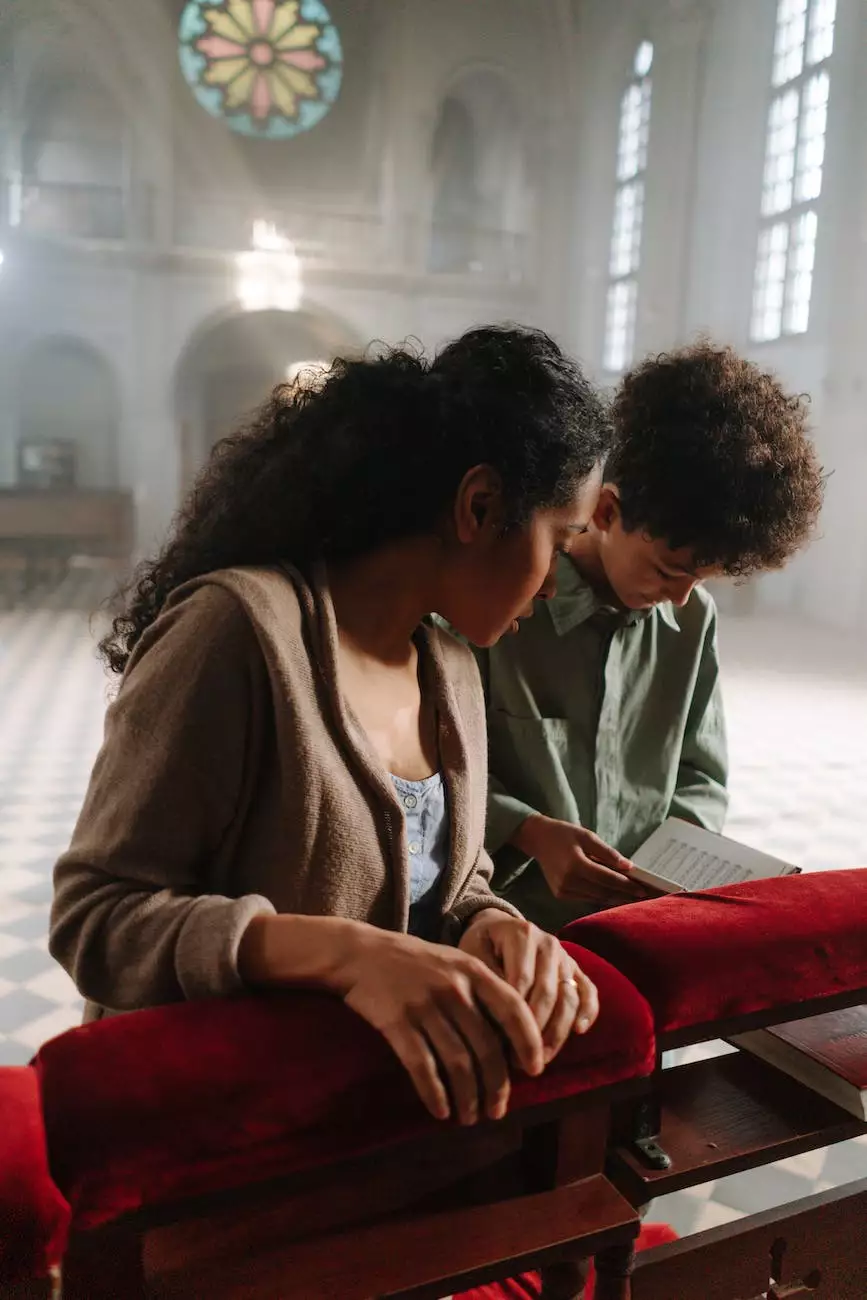 The Prodigal Son - A Story of Redemption and Forgiveness
Welcome to St Mark's United Methodist Church, your trusted community hub for spiritual growth and fellowship. We are excited to share with you the profound and inspiring story of the Prodigal Son from the Bible, which will be our focus for the month of August 2022. Through this captivating tale, we aim to provide you with valuable insights into forgiveness, redemption, and the unconditional love of God.
Discovering the Parable of the Prodigal Son
The Parable of the Prodigal Son, found in the book of Luke, is one of the most beloved stories in the Bible. It tells the tale of a wayward son who strays from his father's teachings and squanders his inheritance, only to return home seeking forgiveness and reconciliation. This story resonates deeply with people from all walks of life, as it speaks to our universal need for grace, acceptance, and second chances.
The Journey of the Prodigal Son
In this profound parable, we witness the journey of the Prodigal Son as he embarks on a path of self-discovery, makes poor choices, and experiences the consequences of his actions. However, despite his mistakes, he ultimately finds the courage to return home and seek reconciliation with his father. This story serves as a powerful reminder of the transformative power of forgiveness and the unending love of our Heavenly Father.
Lessons Learned from the Prodigal Son
Through the Prodigal Son's journey, we learn valuable lessons that hold relevance for our lives today:
Forgiveness: The story illustrates the boundless nature of forgiveness, both from a human and divine perspective. We learn that no matter how far we may have strayed, genuine repentance and a desire to make amends can lead to forgiveness and restoration.
Redemption: The Prodigal Son's story encourages us to believe in the possibility of redemption and transformation. It reminds us that no matter how dire our circumstances may appear, there is always hope for a brighter future through God's grace.
Unconditional Love: The unwavering love and acceptance demonstrated by the Prodigal Son's father teach us about the depths of God's love for us. It serves as a powerful reminder that no matter our mistakes or shortcomings, we are always welcomed back into the loving arms of our Heavenly Father.
Personal Reflection: The Prodigal Son's story encourages us to reflect on our own lives and consider areas where we may have gone astray. It invites us to examine our actions, take responsibility, and seek reconciliation with God and others.
Join St Mark's United Methodist Church in August 2022
If you are searching for spiritual guidance, a supportive community, and a place to explore the profound teachings found in the Bible, we invite you to join us at St Mark's United Methodist Church throughout the month of August 2022. Our dedicated team of pastors and community members will lead engaging discussions, provide thought-provoking sermons, and facilitate opportunities for growth and fellowship.
Engaging Activities and Services
During August, we will host a variety of engaging activities related to the story of the Prodigal Son. These include:
Interactive Bible Studies: Dive deep into the parable's meaning through interactive Bible studies, where you can explore its historical context, symbolism, and modern-day relevance.
Inspirational Sermons: Our pastors will deliver inspiring sermons that unpack the lessons embedded within the Prodigal Son's story. These messages will provide practical applications for our daily lives.
Youth Programs: Engage your children in our dynamic youth programs specifically tailored to teach them about forgiveness, accountability, and God's love, using the Prodigal Son as a relatable and impactful example.
Community Discussions: Join our community discussions to share personal experiences, insights, and perspectives on the themes of forgiveness, redemption, and God's unconditional love.
Prayer and Worship Services: Engage in heartfelt prayer and worship services, during which we will collectively express gratitude, seek forgiveness, and celebrate God's unconditional love for all.
Join Us on an Inspiring Journey of Faith and Reflection
At St Mark's United Methodist Church, we believe that everyone has a unique story to tell and that we can find inspiration and guidance through biblical narratives. The story of the Prodigal Son serves as a poignant reminder that we are never beyond redemption and that God's love is readily available to all who seek it. Join us in August 2022 as we embark on an inspiring journey of faith, reflection, and spiritual growth.
For more information or to get involved, please visit our website or contact us directly. We look forward to welcoming you to our community at St Mark's United Methodist Church.