The Commitment and Contributions of Michael Billups at St Mark's United Methodist Church
Jul 14, 2020
About Us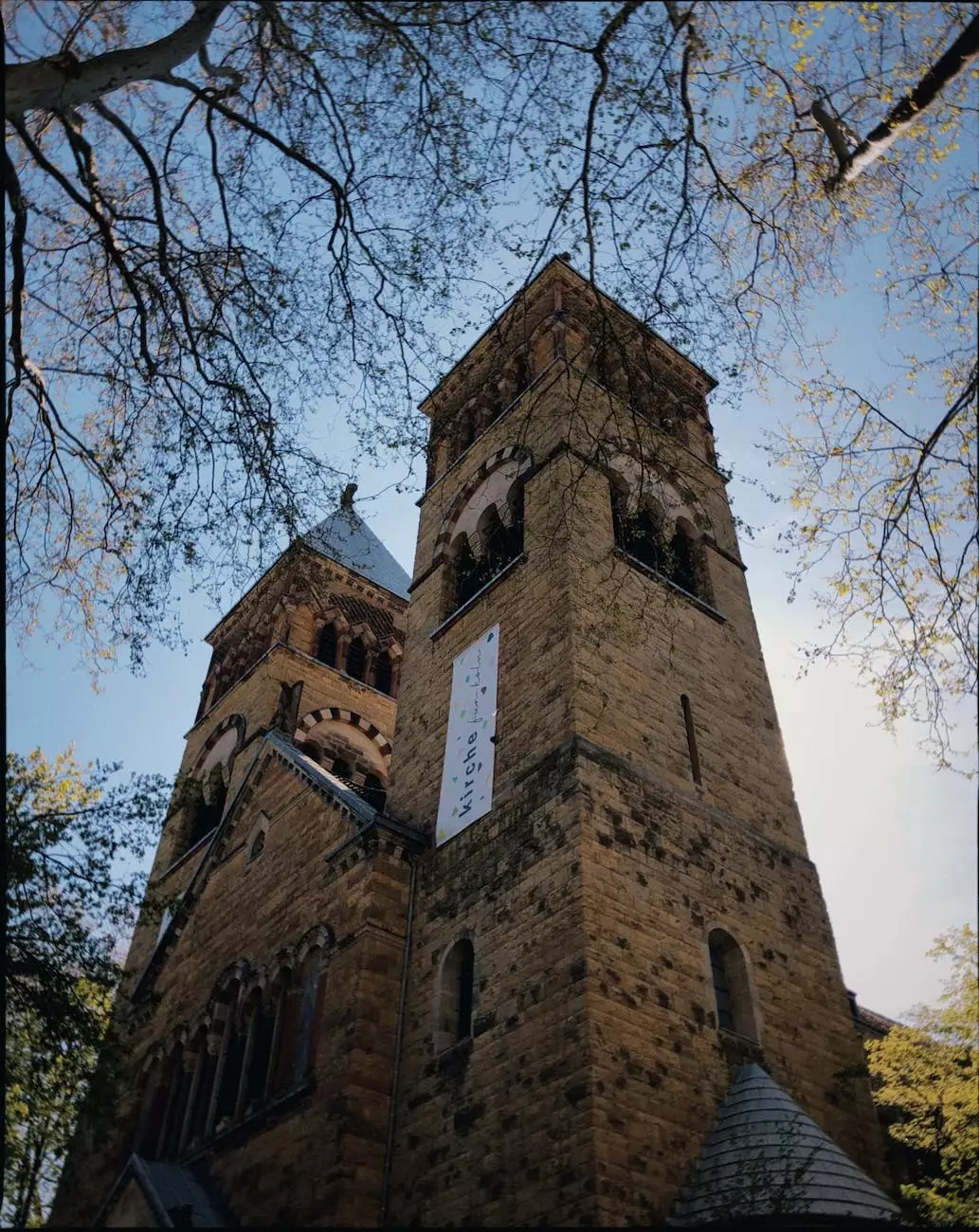 Welcome to the page of Michael Billups, an integral part of the St Mark's United Methodist Church community. As a cornerstone of the church, Michael has dedicated his time, energy, and expertise to fostering a strong sense of faith and belonging within our congregation.
The Journey of Faith
Michael's inspiring journey with St Mark's United Methodist Church began several years ago when he discovered a deep-seated desire to embrace his faith and actively participate in a community that shared his beliefs. Guided by his unwavering commitment to making a positive impact, Michael embarked on a path that would lead him to his current role within the church.
A Selfless Servant of God
As a servant of God, Michael has tirelessly served the St Mark's United Methodist Church community with unwavering dedication and passion. His selfless contributions have included volunteering for numerous outreach programs, leading Bible study groups, organizing community events, and providing spiritual guidance to fellow members.
A Guiding Light in the Community
Michael's impact extends far beyond the walls of St Mark's United Methodist Church. He recognizes the importance of actively participating in the greater community, implementing programs that address the needs of those less fortunate. Through his philanthropic endeavors, Michael has strengthened the bond between the church and the broader community.
Roles and Responsibilities
Michael holds several notable roles within the St Mark's United Methodist Church community. His diverse set of responsibilities includes:
Director of Youth Ministry: Michael takes great pride in guiding and nurturing the spiritual development of the church's youth. He fosters an environment where young individuals can openly express their thoughts, seek answers to their spiritual queries, and build meaningful relationships with fellow members of the congregation.
Community Outreach Coordinator: Michael spearheads various initiatives aimed at bettering the community. He works closely with local organizations, collaborating to address prevalent issues such as homelessness, hunger, and poverty. Through his tireless efforts, Michael strives to create a more inclusive and compassionate society.
Worship Team Member: As an active member of the worship team, Michael lends his talents in music and song to enhance the spiritual experience of the congregation. Whether playing a musical instrument or lending his voice in praise, his contributions add a harmonious touch to our worship gatherings.
Guiding Principles and Lessons
Michael's journey with St Mark's United Methodist Church has not only fortified his faith but has also imparted invaluable lessons that he shares with those around him. He firmly believes in the power of love, compassion, and acceptance as fundamental elements of a thriving faith community.
Faith and Beliefs
St Mark's United Methodist Church firmly upholds the beliefs and teachings central to the United Methodist denomination. Rooted in the transformative power of God's love, the church embraces inclusivity, social justice, and spiritual growth. Under Michael's guidance, these principles continue to shape the church's mission and vision.
Building Connections
Recognizing the importance of fostering deeper connections, Michael encourages active participation in the various ministries and groups offered at St Mark's United Methodist Church. He strongly believes that building meaningful relationships within the congregation leads to stronger, more supportive communities centered around faith and shared values.
Impacting Lives
Through his unwavering commitment, Michael has witnessed firsthand the transformative power of faith. He has seen lives radically changed through acts of kindness, prayer, and spiritual growth. His passion lies in empowering others to embrace their faith and discover their unique purpose.
A Message of Gratitude
The St Mark's United Methodist Church community is eternally grateful for the invaluable contributions and lasting impact of Michael Billups. His unwavering dedication and servant heart have inspired many and continue to shape the faith and beliefs of the church. We are truly blessed to have Michael as an integral part of our congregation.
Contact Michael Billups
Should you have any inquiries or wish to connect with Michael Billups, please feel free to reach out through the church office. He eagerly awaits the opportunity to engage with individuals seeking guidance, spiritual support, and a deeper understanding of the St Mark's United Methodist Church community.
Conclusion
Michael Billups embodies the spirit of service, compassion, and dedication that defines St Mark's United Methodist Church. His selfless contributions, wealth of experience, and unwavering faith make him an invaluable asset to the church and the broader community. Through his role, Michael continues to inspire and guide individuals on their journey of faith.