Church History of St. Mark's United Methodist Church
Dec 3, 2019
About Us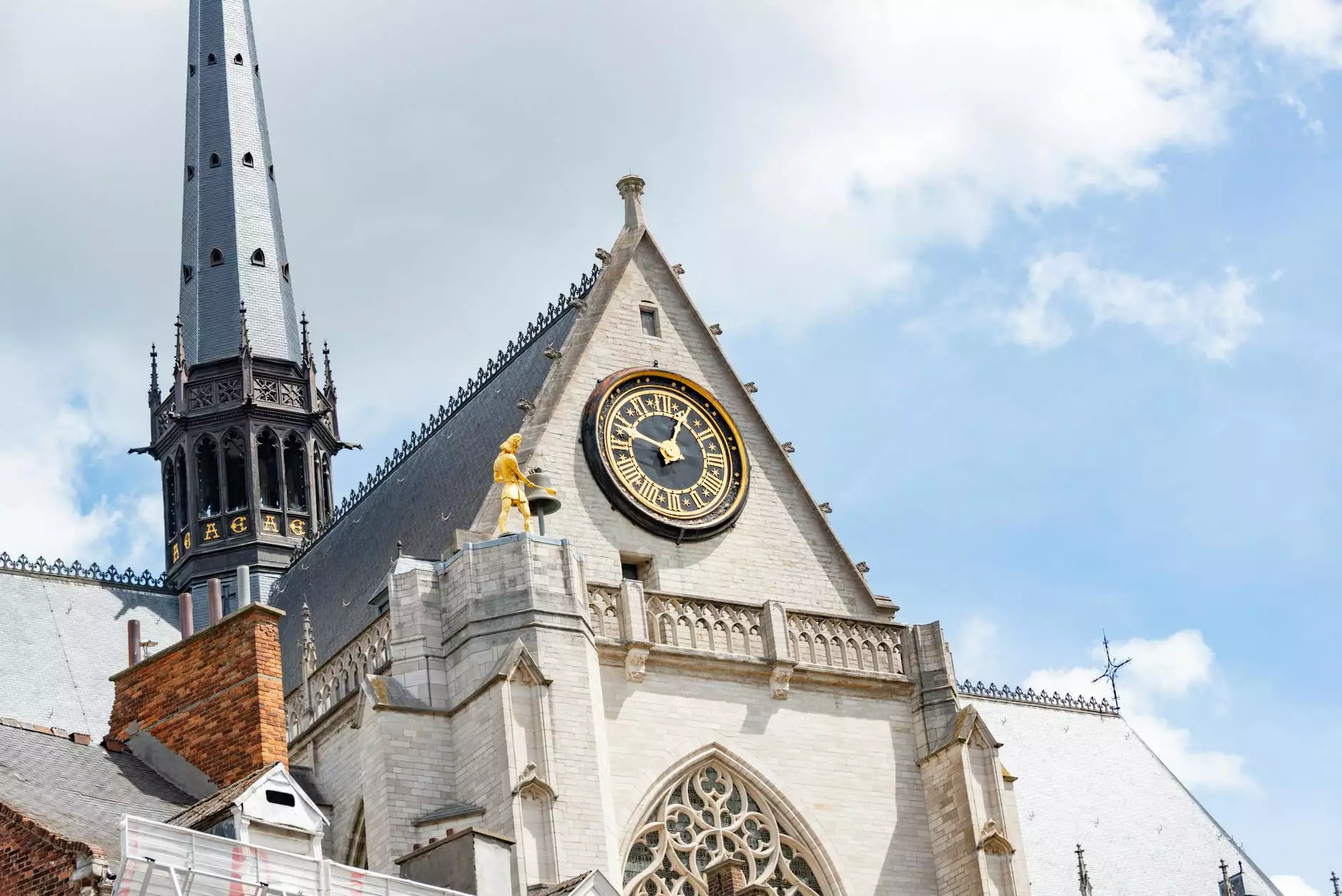 Introduction
Welcome to the detailed church history of St. Mark's United Methodist Church, located in the vibrant city of Columbus. As a pillar of the community, our church has a rich heritage that spans several decades. In this page, we invite you to delve into the origins, growth, and contributions our church has made in serving the community with unwavering faith and belief in the teachings of Jesus Christ.
Origins and Early Beginnings
St. Mark's United Methodist Church was established in the year 19XX, with a small group of dedicated individuals who gathered under a shared vision of creating a space where people could connect, worship, and grow spiritually. Their tireless efforts and commitment laid the foundation for a church that would touch the lives of many.
Building a Community of Faith
In the early years, St. Mark's United Methodist Church grew steadily, attracting individuals from diverse backgrounds, all coming together to nurture a community grounded in faith and love. Led by visionary pastors and passionate members, the church provided a welcoming sanctuary for spiritual growth and fellowship.
Expansion and Development
As years went by, the church experienced significant growth, necessitating the expansion of our physical space. With the support of our congregation, St. Mark's United Methodist Church underwent multiple renovations and additions, creating a warm and inspiring environment for worship, education, and community engagement.
Community Outreach and Impact
At the core of St. Mark's United Methodist Church lies a deep commitment to making a positive impact on the local community. Through various outreach programs and partnerships, we continue to address the needs of those around us and extend a helping hand to those who are marginalized or in need.
Service Projects
Our church actively participates in service projects that address social justice issues, poverty, homelessness, and more. By collaborating with local organizations and volunteers, we work to create sustainable change and improve the quality of life for individuals and families within our community.
Youth and Children Ministries
Recognizing the importance of investing in the next generation, St. Mark's United Methodist Church places great emphasis on nurturing our youth and children. Through engaging and educational programs, we aim to instill strong values, encourage personal growth, and deepen their relationship with God.
Mission Trips and Global Initiatives
In addition to our local efforts, St. Mark's United Methodist Church is dedicated to making a global impact. We organize mission trips to underserved communities, both domestically and internationally, providing aid, support, and spreading a message of hope and love.
Faith and Beliefs
St. Mark's United Methodist Church is firmly rooted in the teachings of Jesus Christ and follows the principles of the United Methodist Church. We believe in the transforming power of love, compassion, and redemption. Our faith calls us to create a community where everyone feels welcomed, accepted, and embraced.
Worship and Sacraments
Central to our faith life is our worship and celebration through various sacraments and liturgy. Through meaningful worship experiences, we seek to encounter God, find solace, and draw strength from His presence. Our church offers a variety of worship styles to cater to the diverse spiritual needs of our congregation.
Spiritual Growth and Education
We believe in a lifelong journey of spiritual growth and learning. St. Mark's United Methodist Church offers a range of educational programs, Bible studies, and small group opportunities to deepen our understanding of the scripture and strengthen our relationship with God.
Join Us in Our Journey
As you explore our church history, we hope that you are inspired by the legacy of faith, love, and service that St. Mark's United Methodist Church embodies. We invite you to join us in worship, fellowship, and making a positive impact in our community. Together, let us continue to write the story of our church's future, rooted in the traditions and values that have defined us since the beginning.
© 20XX St. Mark's United Methodist Church. All rights reserved. | Website by [Your Name]