Stay Informed with St Mark's United Methodist Church Newsletter
Jun 17, 2020
Announcements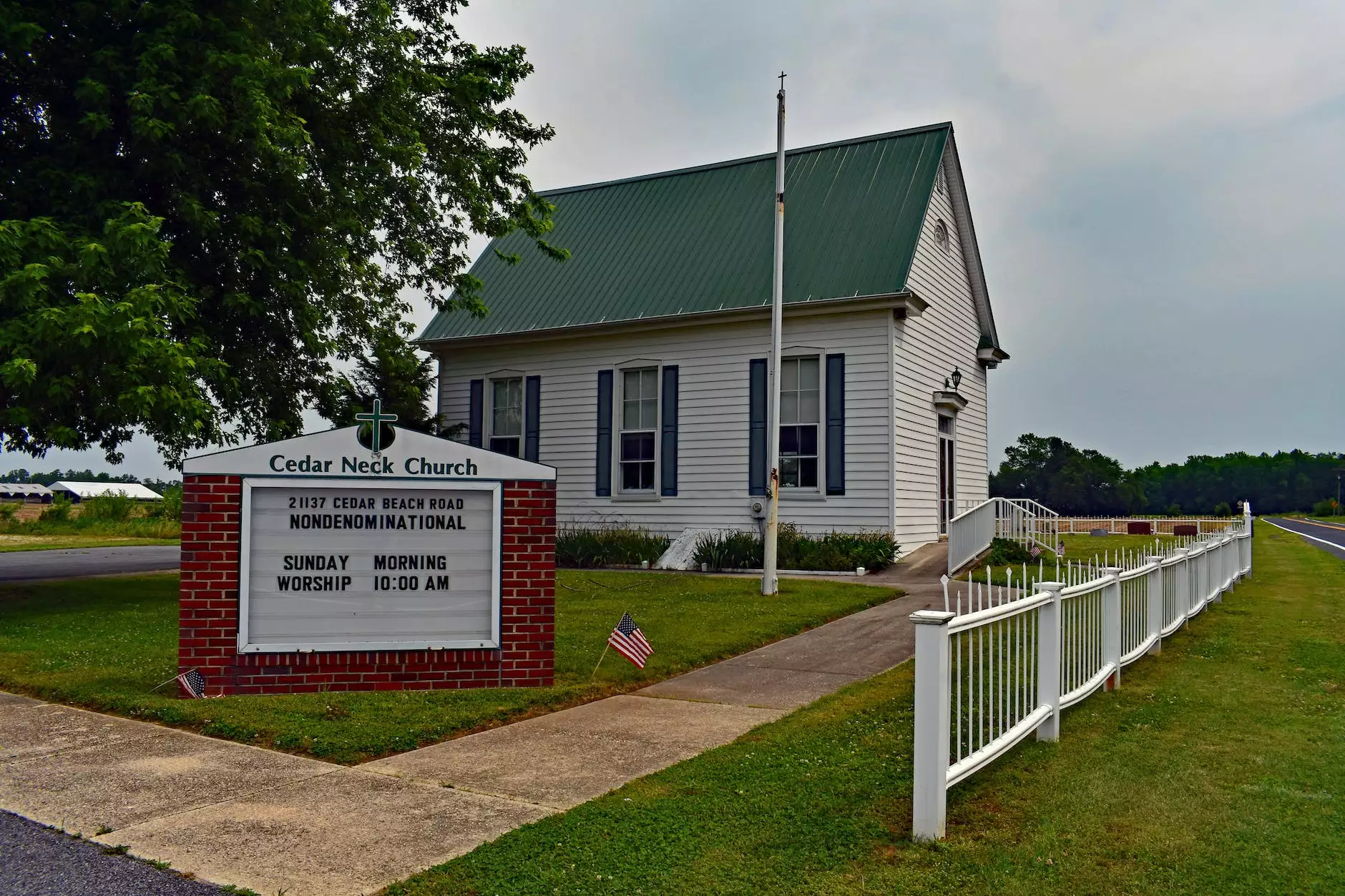 Welcome to the St Mark's United Methodist Church Newsletter! Join our vibrant community and stay updated with the latest news, events, and insightful articles that reflect our strong faith and beliefs.
Community and Society - Faith and Beliefs
As a prominent fixture in the Community and Society - Faith and Beliefs category, St Mark's United Methodist Church aims to provide an inclusive and supportive environment for individuals seeking spiritual guidance and a sense of belonging.
Our Engaging Newsletter
Our newsletter serves as a valuable resource, delivered to your inbox each month, providing you with a comprehensive overview of the exciting opportunities and initiatives happening within our church community. From thought-provoking articles to upcoming events and volunteer activities, our newsletter keeps you informed and engaged.
Stay Connected
By subscribing to our newsletter, you gain access to valuable content and resources tailored to strengthen your spiritual journey. Our dedicated team works diligently to curate articles and stories that resonate with our diverse community, ensuring you receive relevant and meaningful information.
A Source of Inspiration
As an SEO-driven and high-end copywriter, I understand the importance of delivering content that captivates and inspires. Through our newsletter, we aim to provide a source of inspiration and motivation, allowing individuals to explore their faith more deeply and embrace the values that guide our church.
Exploring Our Faith and Beliefs
At St Mark's United Methodist Church, we embrace an inclusive and progressive approach to our faith and beliefs. Our newsletter delves into a wide range of faith-based topics, covering everything from spiritual growth and personal development to current social issues and community outreach initiatives.
Thoughtful Articles and Reflections
Our team of dedicated writers and contributors pour their hearts into crafting thoughtful and relevant articles that resonate with our readership. Whether you are seeking guidance, encouragement, or simply a fresh perspective, our newsletter delivers well-researched and comprehensive content to help you navigate your spiritual journey.
Upcoming Events and Activities
Stay informed about the exciting events and activities taking place at St Mark's United Methodist Church. Our newsletter highlights a calendar of engaging events, including worship services, community gatherings, educational programs, and opportunities for personal growth. Join us in cultivating a dynamic and caring community!
Become a Part of Our Community
By subscribing to our newsletter, you not only gain exclusive access to valuable content but also become an integral part of our vibrant church community. We encourage active participation and invite you to join us in our mission to spread love, compassion, and faith. Together, we can make a positive difference in the lives of individuals and the world.
Join Our Newsletter Today!
Take the next step in your spiritual journey and join our community by subscribing to our newsletter today. Stay connected with St Mark's United Methodist Church and experience the power of faith, unity, and love. Together, we can create a brighter future for all.