John 5:36-47 - The Gospel of John - St Mark's United Methodist Church
Sep 6, 2023
Sermon Audio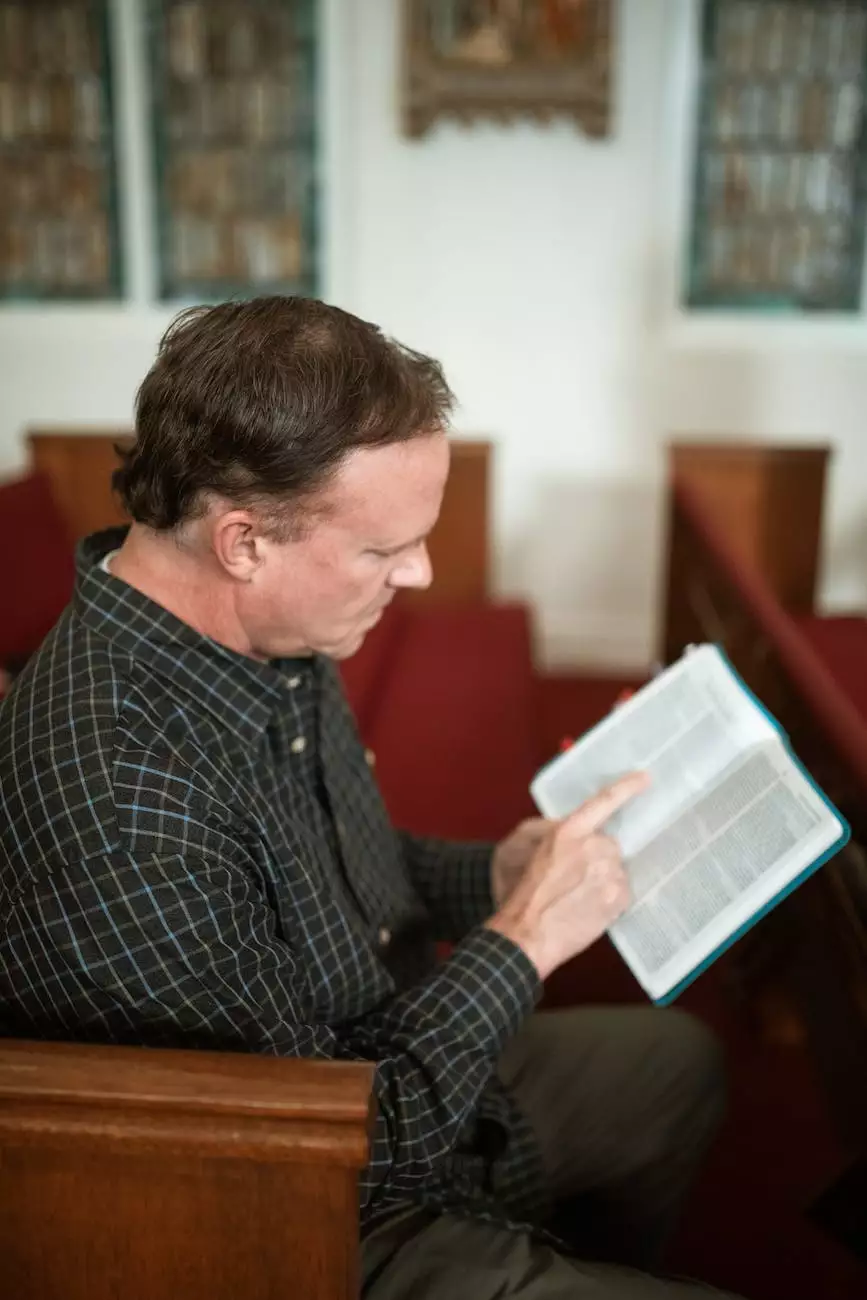 About John 5:36-47
Welcome to St Mark's United Methodist Church! We are excited to delve into the gospel of John and explore the profound teachings and messages found in John 5:36-47. This scripture passage holds great significance in understanding the life and ministry of Jesus Christ.
The Gospel of John
The Gospel of John is one of the four canonical gospels in the New Testament and provides a unique perspective on the life of Jesus. Written by the apostle John, this gospel emphasizes the divinity of Jesus and his mission to bring salvation to all who believe in him.
Exploring John 5:36-47
In John 5:36-47, Jesus delivers a powerful message to his disciples and the religious leaders of his time. He speaks of the testimonies that confirm his identity as the Son of God and the promised Messiah. Through detailed explanations and references to the ancient scriptures, Jesus reveals the truth of his divine origin and purpose.
Understanding the Teachings
Jesus emphasizes the importance of aligning one's beliefs and actions with the truth he brings. He confronts the religious leaders, exposing their lack of understanding and unwillingness to accept his authority. This passage challenges us to examine our own faith and the ways in which we respond to the truth of Jesus' teachings in our lives.
Join Our Community
At St Mark's United Methodist Church, we believe in the power of community and the strength of faith. Our vibrant congregation is committed to deepening our understanding of the scriptures and living out the teachings of Jesus in our daily lives.
Worship Services
We invite you to join us for our morning worship services, where we explore passages like John 5:36-47 in depth, drawing wisdom and inspiration from the Word of God. Our worship services are filled with uplifting music, heartfelt prayers, and engaging sermons that help us connect with the teachings of Jesus Christ.
Community and Society - Faith and Beliefs
St Mark's United Methodist Church is dedicated to actively engaging with our local community and society, fostering an environment where individuals of all backgrounds can explore and deepen their faith and beliefs. Our church is a place of connection, belonging, and spiritual growth.
Deepen Your Faith and Beliefs
Discover the transformative power of the gospel of John and the teachings of Jesus. Join us at St Mark's United Methodist Church as we journey together in deepening our faith, building strong relationships, and making a positive impact in our community. Whether you are new to the Christian faith or have been a follower of Jesus for many years, we welcome you to explore the richness of God's Word with us.
Get Involved
In addition to our worship services, we offer various programs, events, and opportunities for you to get involved. From Bible studies and small groups to community outreach initiatives, there are numerous ways to engage with our church community and make a difference in the lives of others.
Connect with Us
Connect with us online or visit us in person to learn more about St Mark's United Methodist Church and our ministry. We look forward to welcoming you into our community and supporting you in your spiritual journey.