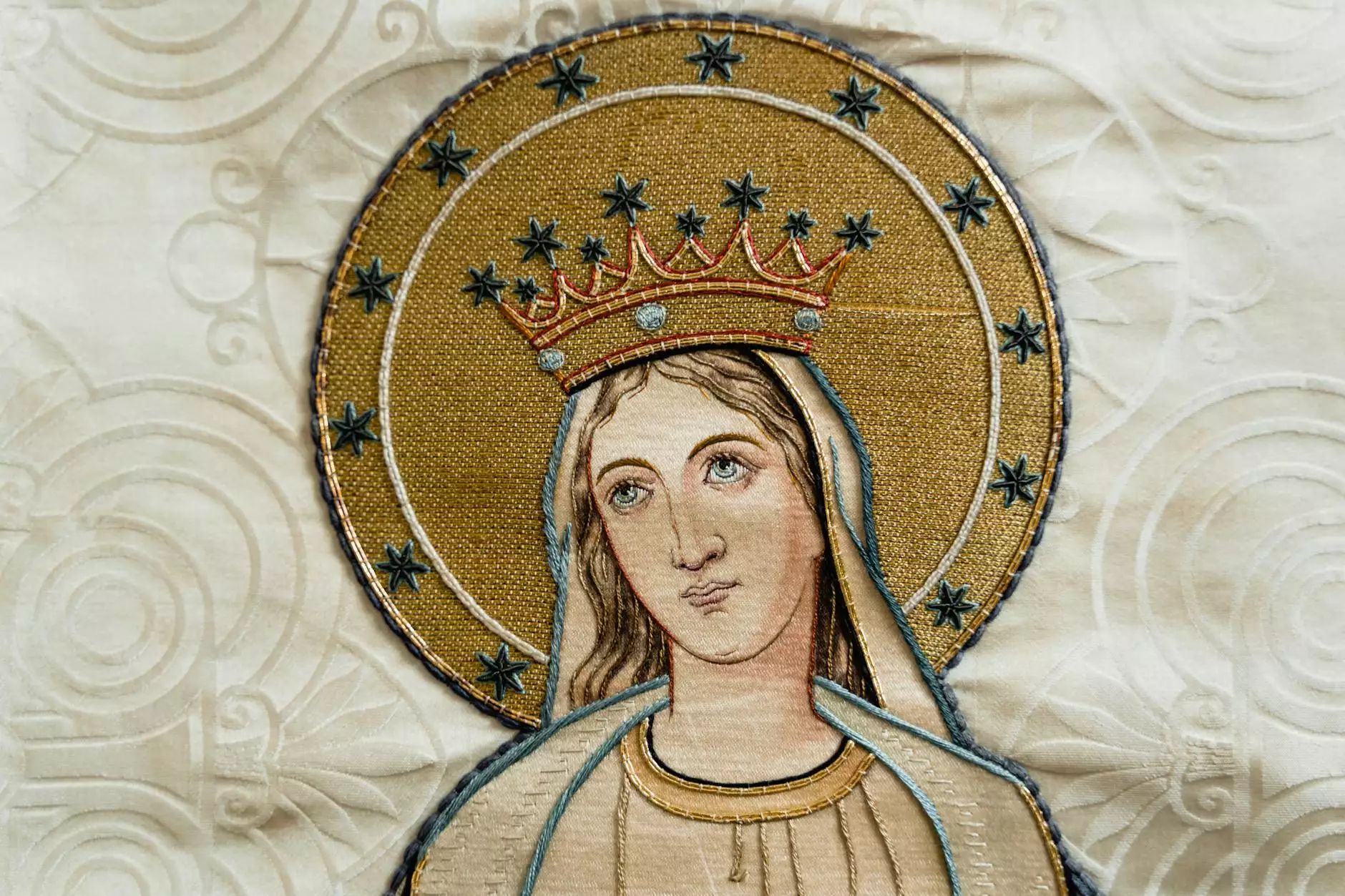 Understanding Hebrews 5:11-6:3
At St Mark's United Methodist Church, we delve into the profound teachings of Hebrews 5:11-6:3. This scripture passage emphasizes the importance of spiritual growth and living our lives aligned with God's divine plan. Join us as we explore its significance, reflect on its teachings, and gather wisdom to transform our lives.
Embracing Spiritual Growth
Hebrews 5:11-6:3 is a powerful reminder that as believers, we are called to evolve and progress in our faith journey. The passage urges us to move beyond the basic principles of Christianity and embrace a deeper understanding of God's truths. It encourages us to mature in our spiritual walk, constantly seeking a closer relationship with our Heavenly Father.
The Importance of a Strong Foundation
In Hebrews 5:11-6:3, we are reminded of the significance of laying a solid foundation in our faith. Just as a building requires a strong base for stability, our spiritual lives flourish when built on a firm understanding of God's Word. Through engaging sermons, supportive community, and insightful Bible studies, we cultivate a sturdy foundation that sustains us through life's challenges.
Exploring God's Deep Truths
As we examine Hebrews 5:11-6:3, we uncover the intricate and profound truths embedded within Scripture. We delve into the depths of God's wisdom, unraveling its rich tapestry of lessons and guidance. Our diverse ministries provide opportunities for individuals of all backgrounds to explore and learn, fostering a deeper understanding of God's unfathomable love and grace.
Nurturing Spiritual Community
St Mark's United Methodist Church is more than just a place of worship; it's a vibrant community united by faith and beliefs. Through our various programs and activities, we foster an environment that encourages spiritual growth, fellowship, and service to others. Come join our warm and welcoming congregation as we support each other on our spiritual journeys.
Fellowship and Support
In our close-knit community, you'll find a network of individuals dedicated to supporting one another. Whether it's through small group discussions, prayer gatherings, or community outreach initiatives, we foster an atmosphere of genuine care and fellowship. Together, we can walk alongside each other, sharing the joys and bearing the burdens of life, strengthened by our common faith.
Serving Others with Purpose
At St Mark's United Methodist Church, we believe that faith is accompanied by action. Following the teachings of Hebrews 5:11-6:3, we strive to live our lives in a way that represents God's love to the world. Through various service opportunities, we actively seek to make a positive impact on our local community and beyond, embodying the compassionate nature of Christ.
Joining Our Faith Community
We warmly invite you to become part of the St Mark's United Methodist Church family. Together, let's navigate the profound teachings of Hebrews 5:11-6:3 and embark on a transformative spiritual journey. Experience the power of biblical wisdom, genuine fellowship, and impactful service within our inclusive faith community.
Worship Services and Engaging Sermons
Join us for our vibrant worship services where we gather as a united congregation to honor God and grow together. Our engaging sermons deliver biblical messages grounded in Hebrews 5:11-6:3 and relevant to the challenges and triumphs of modern life. Experience the transformative power of worship and the presence of God among us.
Small Groups and Bible Studies
Deepen your understanding of Hebrews 5:11-6:3 through our enriching small group discussions and Bible studies. These intimate settings allow for in-depth exploration of scripture, fostering meaningful connections and opportunities for personal growth. Together, we strive to apply the teachings to our daily lives, supporting each other along the way.
Community Outreach and Service Projects
Make a difference in the lives of others by joining our community outreach and service projects inspired by the values expressed in Hebrews 5:11-6:3. Together, we actively seek to address pressing social issues, alleviate suffering, and spread God's love through tangible actions. Engage in impactful projects that positively influence our local and global communities.
Experience the Power of Hebrews 5:11-6:3 Today
Discover the transformative power of Hebrews 5:11-6:3 at St Mark's United Methodist Church. Engage in a life-changing journey of spiritual growth, fellowship, and service. Join our vibrant community, rooted in faith and beliefs, as we explore the incredible depth of God's wisdom. Your life, God's way awaits!
Contact Us
Connect with St Mark's United Methodist Church today and embark on a meaningful spiritual journey. Visit our website to learn more about our worship services, ministries, and upcoming events. We look forward to welcoming you into our faith community!