Ephesians 4:20-22 - Morning Worship Sermon Series
Dec 17, 2019
Sermon Audio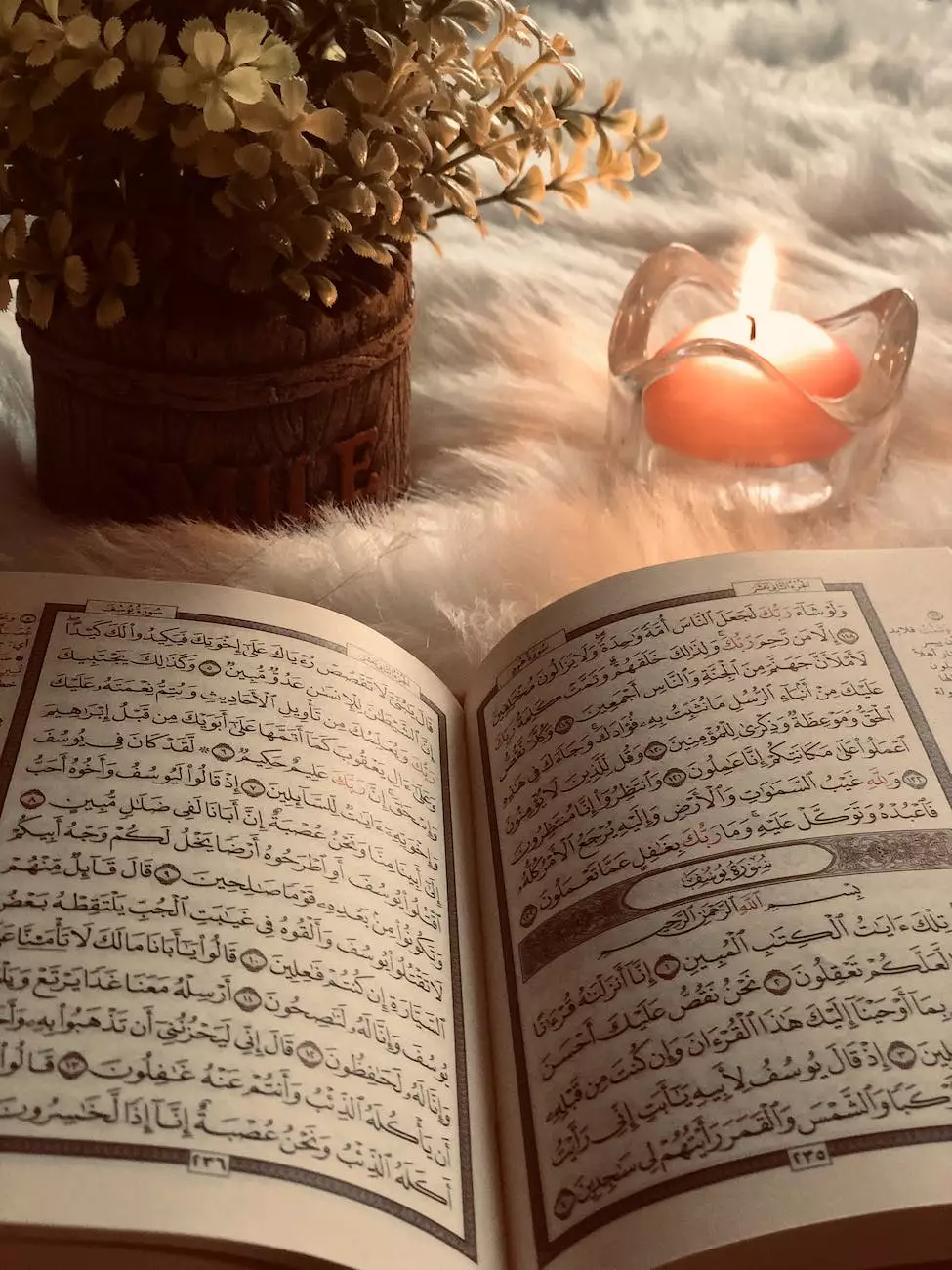 Welcome to St Mark's United Methodist Church! We are delighted to bring you our morning worship sermon series on Ephesians 4:20-22. In this inspiring series, we dive deep into the teachings found in these verses of the Bible, exploring their significance and relevance in our daily lives. Join us on this enriching journey of faith, as we seek spiritual growth and understanding!
Discovering the Teachings of Ephesians 4:20-22
Within Ephesians 4:20-22, we find powerful insights that nurture our faith and beliefs. The Apostle Paul encourages us to put on the new self, which is created after the likeness of God, in true righteousness and holiness. These verses remind us that, as believers, we are called to live transformed lives, leaving behind our old ways and embracing the teachings of Jesus Christ.
At St Mark's United Methodist Church, we delve into each word of Ephesians 4:20-22, dissecting its meaning and applying it to our everyday experiences. Our sermons not only offer Biblical interpretation, but also practical guidance on how to incorporate these teachings into our lives. We believe that when we align our actions with God's Word, we become instruments of His love, grace, and compassion in the world.
Growing in Faith and Beliefs
Our morning worship sermon series on Ephesians 4:20-22 is designed to help you strengthen your faith and deepen your beliefs. Throughout each sermon, we explore various topics, such as:
The importance of surrendering to God's transformative power
Embracing righteousness and holiness in our daily choices
The impact of our thoughts and actions on our spiritual growth
Living a life that reflects God's love and grace
The process of renewing our minds and hearts through Scripture
Through these comprehensive teachings, we aim to provide you with spiritual nourishment that empowers you to face life's challenges with confidence and grace.
Join Our Vibrant Faith Community
At St Mark's United Methodist Church, we believe in the power of community. We invite you to join us in lively worship, inspiring fellowship, and meaningful service opportunities. Our faith community offers a safe space where you can seek spiritual growth and find support from fellow believers.
No matter where you are on your spiritual journey, our church welcomes you with open arms. Whether you are a lifelong Christian or just beginning to explore your faith, we provide a nurturing environment that encourages questions, fosters spiritual growth, and helps you connect with God.
Through our morning worship sermon series on Ephesians 4:20-22, we invite you to discover the transformative love of Christ and find guidance to navigate life's complexities. Our hope is that you'll not only be informed but also inspired to live a life that aligns with God's will.
Connect with St Mark's United Methodist Church
Stay connected with our faith community by visiting our website regularly for upcoming sermon series, events, and service opportunities. Follow us on social media to engage with our vibrant congregation and receive uplifting messages of faith and hope.
Join us at St Mark's United Methodist Church, and let us embark on this journey of spiritual growth together. We look forward to walking alongside you as we explore the teachings of Ephesians 4:20-22 and discover the depth of God's love.