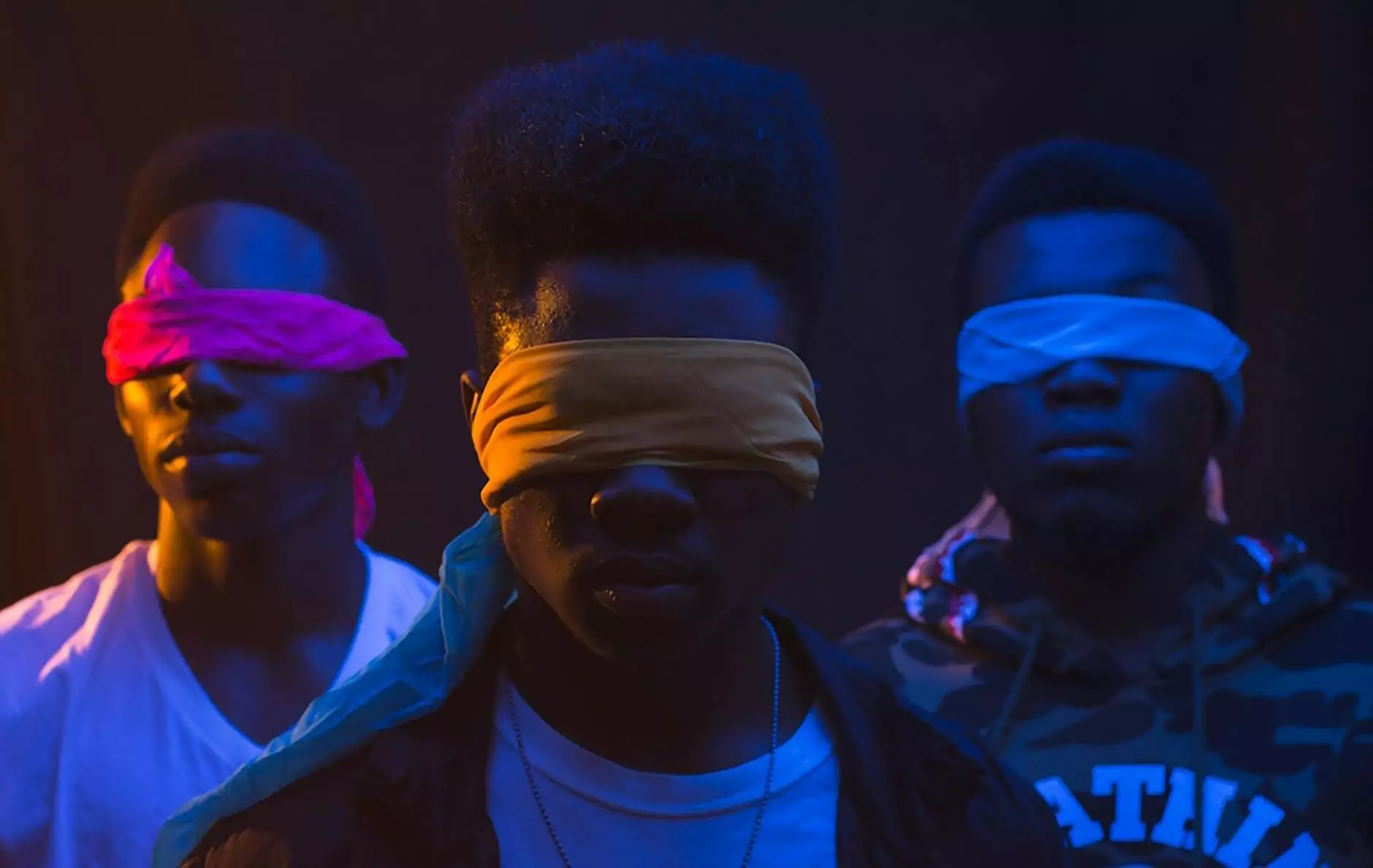 Introduction
Welcome to St Mark's United Methodist Church, where we delve into the Scriptures with enthusiasm and a desire to understand and apply their wisdom to our lives. Today, we invite you to join us on a journey through John 9:13-39, exploring the profound teachings and messages conveyed in this powerful scripture from the Gospel of John.
Understanding John 9:13-39
The Context
In John 9:13-39, we find Jesus healing a man who was blind from birth. The miracles performed by Jesus often reveal deeper spiritual truths, and this particular passage is no exception. Through this miraculous healing, Jesus invites us to explore the themes of faith, spiritual blindness, and the consequences of rejecting the truth.
The Healing of the Blind Man
As we dive into the text, we witness Jesus encountering a man who has been blind since birth. The disciples then question Jesus about the cause of the man's blindness, assuming it to be a result of sin. Jesus, in His divine wisdom, explains that the man's blindness is not a consequence of sin but an opportunity for God's works to be revealed through him.
The Controversy and Opposition
Upon witnessing this miraculous healing, the religious leaders become divided. Some question how a man who performs such miracles can be a sinner, while others refuse to acknowledge the truth before them. This controversy leads to the questioning and eventual expulsion of the formerly blind man from the synagogue.
The Encountering of Jesus
Deeply impacted by this encounter, the man who was blind encounters Jesus once again. In this profound interaction, Jesus reveals Himself as the Son of God, the Messiah. The blind man recognizes and worships Jesus, while those around him continue to struggle with their spiritual blindness and disbelief.
Exploring the Themes
1. Faith
John 9:13-39 highlights the importance of faith in Jesus. The blind man exhibits a radical transformation through his encounter with Jesus and demonstrates unwavering faith in the face of opposition. As we walk through life, it is essential to reflect on the role of faith and how it can transform our own lives.
2. Spiritual Blindness
This passage also draws attention to the concept of spiritual blindness. The religious leaders, despite witnessing the miraculous healing, refuse to acknowledge Jesus as the Son of God. This serves as a reminder of the dangers of spiritual blindness and the importance of seeking Truth with an open heart.
3. Consequences of Rejecting the Truth
John 9:13-39 highlights the consequences that can arise when one rejects the truth presented to them. The religious leaders' refusal to accept Jesus ultimately leads to their separation from Him. This teaches us the significance of embracing the truth and the potential consequences of turning away.
Join Us in Exploring John 9:13-39
At St Mark's United Methodist Church, we invite you to join our vibrant and inclusive community as we engage with the profound teachings of scripture. Through our services, sermons, and study groups, we strive to create an environment where individuals can grow in their understanding and relationship with God.
Our knowledgeable pastors and community members are dedicated to sharing insights and fostering an atmosphere of spiritual growth. Through comprehensive exploration of passages like John 9:13-39, we aim to inspire and uplift individuals in their faith journeys.
Join us to uncover the profound meaning and significance of this powerful passage. Together, let us reflect on its teachings and apply them to our lives for personal transformation and a deeper connection with God.
In Conclusion
Thank you for visiting St Mark's United Methodist Church and exploring John 9:13-39 with us. We hope that this rich and detailed exploration of this profound scripture has provided you with valuable insights and inspiration.
As you continue your spiritual journey, we encourage you to join us for our worship services, engage in Bible studies, and participate in our supportive community. Together, let us grow in our faith and discover the endless possibilities that lie within our relationship with God.
May the teachings of John 9:13-39 continue to impact your heart, expand your understanding, and guide you towards a deeper connection with God.
© 2022 St Mark's United Methodist Church - All Rights Reserved