Psalm 110 - Unveiling the Profound Teachings at St Mark's United Methodist Church
Oct 30, 2017
Sermon Audio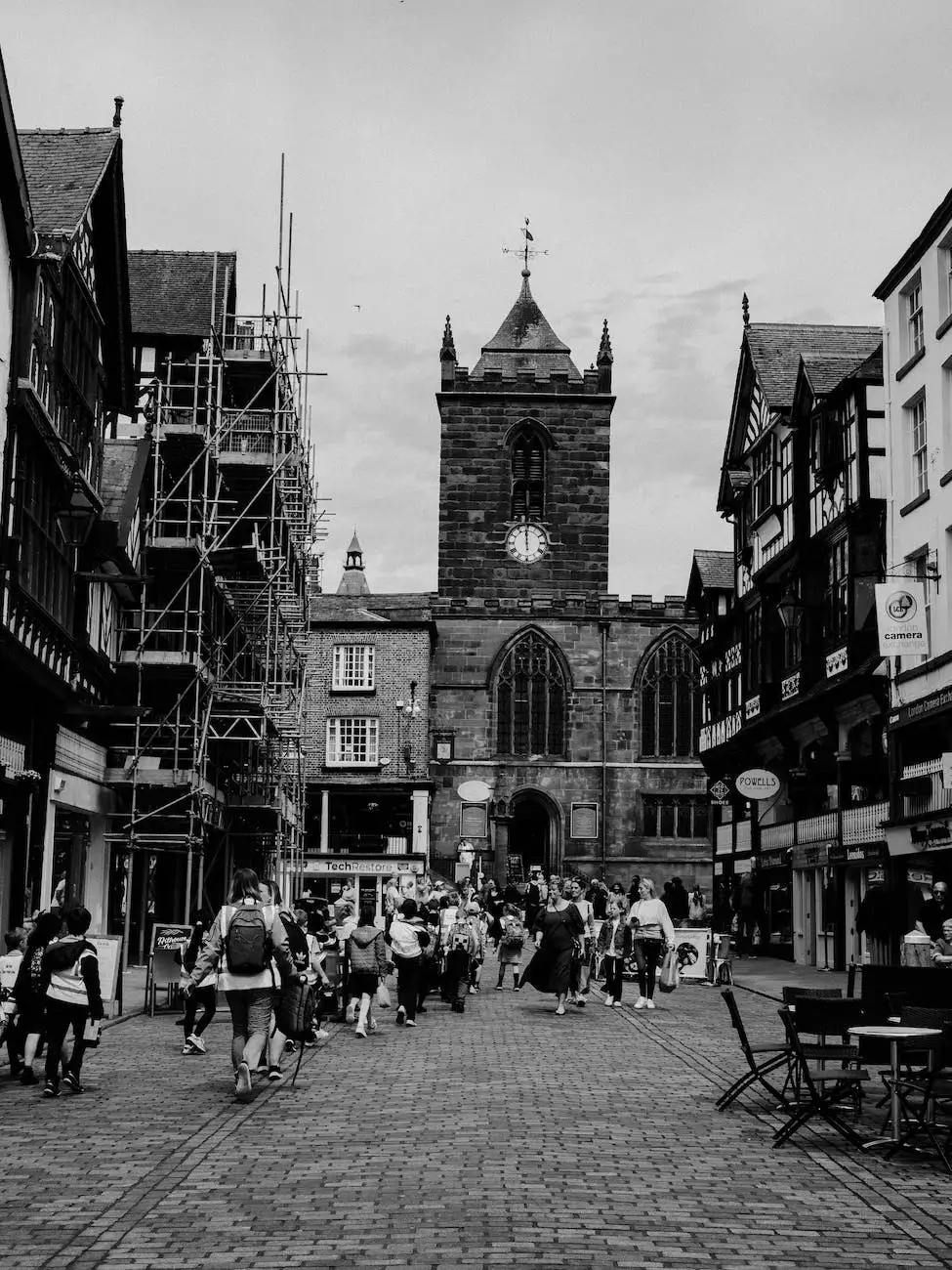 Welcome to St Mark's United Methodist Church, a vibrant faith community dedicated to exploring the depths of spirituality and sharing the teachings of the Bible with our congregation. Within our morning worship series, we invite you to delve into the enlightening and transformative insights found in Psalm 110.
The Significance of Psalm 110 in Our Faith
Psalm 110 holds a special place in Christian scriptures, resonating with believers across generations. As we analyze its profound words and contextualize them within our community and society, we uncover a myriad of invaluable lessons that shape our faith and beliefs. Let us delve into the depth and richness of this sacred text.
Understanding the Historical Context
Before immersing ourselves in the teachings of Psalm 110, it is crucial to understand the historical and cultural backdrop against which it was written. Believed to be written by King David, this royal psalm illuminates the divine authority bestowed upon a promised Messiah, predating the birth of Jesus Christ Himself.
By exploring the historical context, we gain a deeper appreciation for the profound impact this psalm has had on religious doctrines and theological debates throughout centuries.
Delving into the Verses
Psalm 110 comprises powerful poetic verses that contain hidden gems of wisdom and truth. Our expert sermons bring these verses to life, unpacking their meaning and relevance in the contemporary world. Be prepared to be enlightened by our insightful interpretations and thought-provoking analysis as we explore each verse in detail.
The Lord Said to My Lord
The opening line of Psalm 110, "The Lord said to my Lord," sets the stage for a divine conversation between God the Father and the promised Messiah. We unravel the implications of this dialogue, reflecting on the identity and nature of Jesus Christ as the prophesied Redeemer. Join us as our sermons shed light on the theological significance of this captivating verse.
Seated at the Right Hand of God
One of the most profound declarations found in Psalm 110 is the assurance that the Messiah will be seated at the right hand of God. This symbolism holds immense theological significance, highlighting the exalted position of Jesus Christ and emphasizing His authority. Our sermons explore the implications of this divine positioning, offering valuable insights into our own spiritual journeys.
"You Are a Priest Forever"
Beyond the titles of King and Messiah, Psalm 110 unveils Jesus Christ's eternal role as a priest. We delve into the implications of His perpetual priesthood, examining its relevance to our understanding of salvation and the relationship between humanity and the divine. Join us as we reflect on the significance of this powerful verse and uncover its implications for our own lives.
Applying the Teachings in Our Daily Lives
At St Mark's United Methodist Church, our mission extends beyond gaining knowledge and understanding. We strive to bridge the gap between ancient scripture and modern-day application. Through our morning worship sermons exploring Psalm 110, we provide practical guidance on incorporating its teachings into our daily lives.
Whether you seek spiritual inspiration, a sense of community, or a deeper connection with God, our church welcomes you with open arms. Join the St Mark's family as we embark on this spiritual journey together, embracing the transformative power of Psalm 110.
Embrace the Spirituality of Psalm 110 at St Mark's United Methodist Church
As a faith community dedicated to nurturing the spiritual growth of our congregation, St Mark's United Methodist Church prioritizes the exploration of biblical texts such as the profound Psalm 110. Join us for our morning worship sermons as we delve deep into this potent psalm and unlock its transformative power.
Discover the wisdom, guidance, and inspiration found within the verses of Psalm 110, and witness the profound impact it can have on your personal spiritual journey. At St Mark's, our doors are always open, and we eagerly await your presence as we seek to strengthen our faith and come together as a community rooted in love and connection.
Join Us for Morning Worship - Delve into the Teachings of the Psalms
At St Mark's United Methodist Church, we invite you to join us for our morning worship services, where we uncover the timeless wisdom contained within the Psalms. Our commitment to fostering spiritual growth is reflected in the depth and richness of our sermons focused on exploring Psalm 110.
Engage in meaningful discussions, connect with fellow believers, and discover the relevance of biblical teachings in today's world. Together, we can delve into the profound truths of Psalm 110 and allow its timeless wisdom to guide us in our daily lives.
St Mark's United Methodist Church: Nurturing Faith, Inspiring Lives.