2 Corinthians 11:1-6 - A Deeper Understanding
Oct 19, 2021
Sermon Audio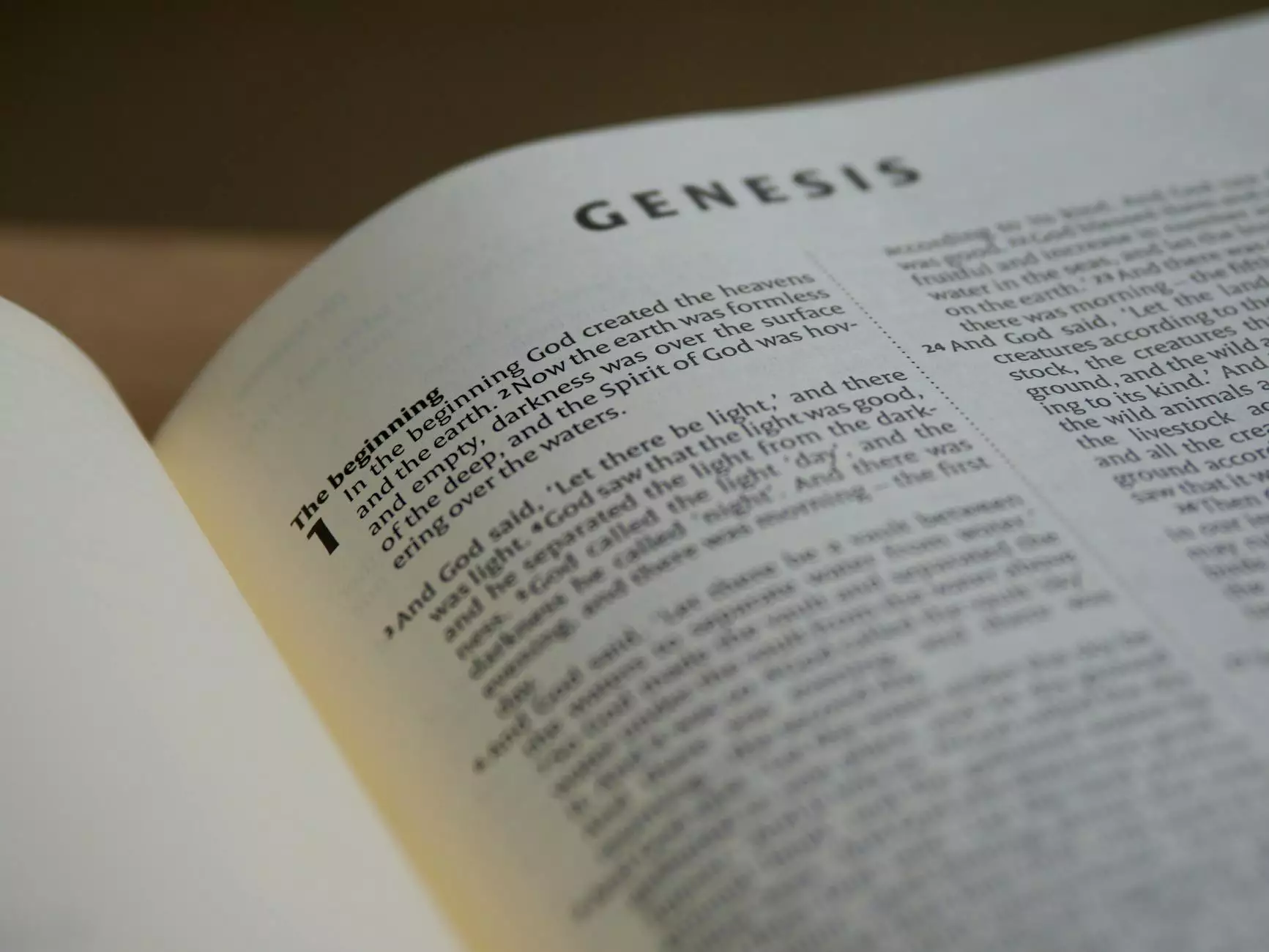 The Significance of 2 Corinthians 11:1-6
Welcome to St Mark's United Methodist Church, where we delve into the teachings of the Bible to gain a deeper understanding of our faith and beliefs. In this sermon series, we invite you to explore 2 Corinthians 11:1-6 and its profound implications for our community.
Exploring 2 Corinthians 11:1-6
2 Corinthians 11:1-6 holds valuable insights into Paul's relationship with the Corinthian church and his concerns for their spiritual well-being. This passage sheds light on the challenges Paul faced as an apostle and his steadfast commitment to preserving the authenticity of the Gospel.
Understanding the Context
Before diving into the specific verses, it is essential to grasp the historical and cultural context in which 2 Corinthians was written. The city of Corinth was known for its diverse population and rampant idolatry. Paul addresses the Corinthians' vulnerability to false teachings and their need to remain steadfast in their faith.
Paul's Concern for the Corinthians
In 2 Corinthians 11:1-6, Paul expresses his deep concern for the spiritual well-being of the Corinthian church. He compares his relationship with them to a marriage, using the metaphor of a pure bride betrothed to Christ. Paul fears that the Corinthians may be led astray by false apostles and be tempted to abandon the truth of the Gospel.
False Apostles and Deceptive Words
To protect the Corinthians from falling into the traps of false teaching, Paul warns them about the presence of deceitful individuals who disguise themselves as apostles of Christ. These false apostles use persuasive words and misleading messages to lead the faithful away from the authentic teachings of Jesus.
Remaining Firm in the Truth
Paul encourages the Corinthians to discern the true apostolic message and hold fast to it. He emphasizes that his own teachings and experiences serve as evidence of his authenticity as a genuine servant of Christ. Paul reminds them of his sacrifices, hardships, and unwavering commitment to proclaiming the Gospel.
Faith, Community, and Society
At St Mark's United Methodist Church, we believe that the teachings of 2 Corinthians 11:1-6 resonate deeply with our faith community and society as a whole. This passage reminds us of the importance of discernment, perseverance, and remaining anchored in our beliefs amidst the ever-present challenges of the world.
Applying 2 Corinthians 11:1-6 in Our Lives
As followers of Christ, we can draw important lessons from the words of Paul. We are encouraged to be vigilant in identifying false teachings, to seek the truth, and to remain steadfast in our faith. By reflecting on this passage, we are reminded of the power of unity, the significance of genuine discipleship, and the need to guard our hearts against deceptive influences.
Join Us at St Mark's United Methodist Church
If you are seeking a welcoming and supportive faith community that delves deep into the teachings of the Bible, we invite you to join us at St Mark's United Methodist Church. Our congregation embraces the values found in 2 Corinthians 11:1-6 and seeks to live them out in our daily lives.