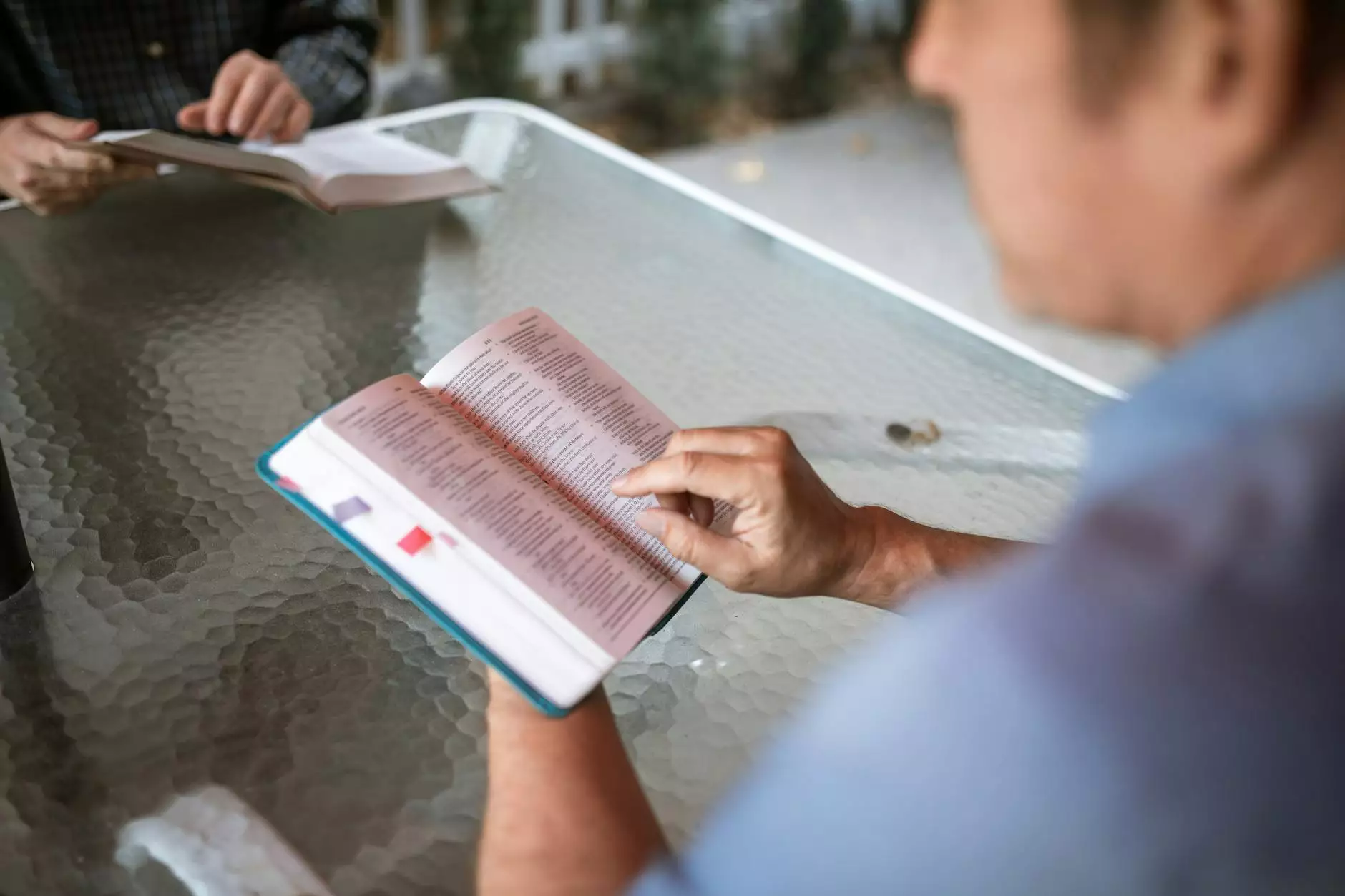 Exploring Romans 8:32 - A Message of Hope and Faith
In the Christian faith, the Bible holds a special place as a source of guidance, comfort, and inspiration. Romans 8:32 is one such verse that resonates deeply with believers, offering a message of hope, love, and faith. At St Mark's United Methodist Church, we explore this powerful scripture, letting its profound teachings echo in our hearts and enrich our lives.
Unpacking Romans 8:32 - Understanding the Message
In Romans 8:32, the Apostle Paul writes, "He who did not spare his own Son, but gave him up for us all—how will he not also, along with him, graciously give us all things?" This verse is a beautiful reminder of God's boundless love and generosity. It reminds us that if God was willing to sacrifice His own Son for our salvation, then surely He will abundantly provide for our needs. This verse is a testament to God's faithfulness and the assurance that we can trust in His divine plan in our lives. 
Join Us at St Mark's United Methodist Church
At St Mark's United Methodist Church, we believe in the power of community and worship. Our Morning Worship series provides a sacred space where believers can gather, engage in prayer and worship, and deepen their relationship with God. Our community is warm, welcoming, and inclusive, and we invite you to join us on this faith journey.
Morning Worship - A Time for Spiritual Reflection
In our Morning Worship services, we delve into the teachings of the Bible, drawing lessons from scripture to apply to our daily lives. Romans 8:32 serves as the foundation for one of our sermon series, where our passionate and dedicated pastors delve into its depths, gleaning profound insights that resonate with our congregation. By reflecting on this scripture, we strengthen our faith, find solace, and discover the transformative power of God's love. 
Nurturing Faith and Beliefs in Community
St Mark's United Methodist Church is deeply rooted in the principles of Christian community and service. Our congregation is committed to fostering an atmosphere of love, acceptance, and support. We recognize that everyone's walk of faith is unique, and we embrace the diverse backgrounds and experiences of our members.
A Welcoming Community
As part of our Community and Society - Faith and Beliefs category, we extend an open invitation to individuals from different walks of life to join us. Whether you are seeking spiritual guidance, exploring Christianity, or searching for a place to worship, we welcome you with open arms. At St Mark's United Methodist Church, you will find a community that values compassion, inclusivity, and meaningful connections.
Enhancing Your Spiritual Journey
Beyond our Morning Worship services, St Mark's United Methodist Church offers various opportunities for spiritual growth and connection. Whether through Bible study groups, fellowship events, or volunteer initiatives, we strive to provide a nurturing environment where individuals can deepen their understanding of God's word and build lasting relationships with fellow believers.
Join Us Today
Embark on an enriching spiritual journey with us at St Mark's United Methodist Church. Allow the teachings of Romans 8:32 to inspire and guide you as you embrace God's love and purpose for your life. You are warmly invited to visit us and experience the transformative power of faith within our welcoming community.
Find hope and solace in the powerful message of Romans 8:32
Join our Morning Worship series to deepen your faith
Experience the warmth of community at St Mark's United Methodist Church
Connect with fellow believers on a shared spiritual journey
Embrace the transformative power of God's love
At St Mark's United Methodist Church, we believe that Romans 8:32 holds a timeless message of faith and grace. Join us on this spiritual adventure and let the words of this scripture touch your heart and guide your path.