Youth Group Christmas Party & Omni Day
Jun 23, 2019
Events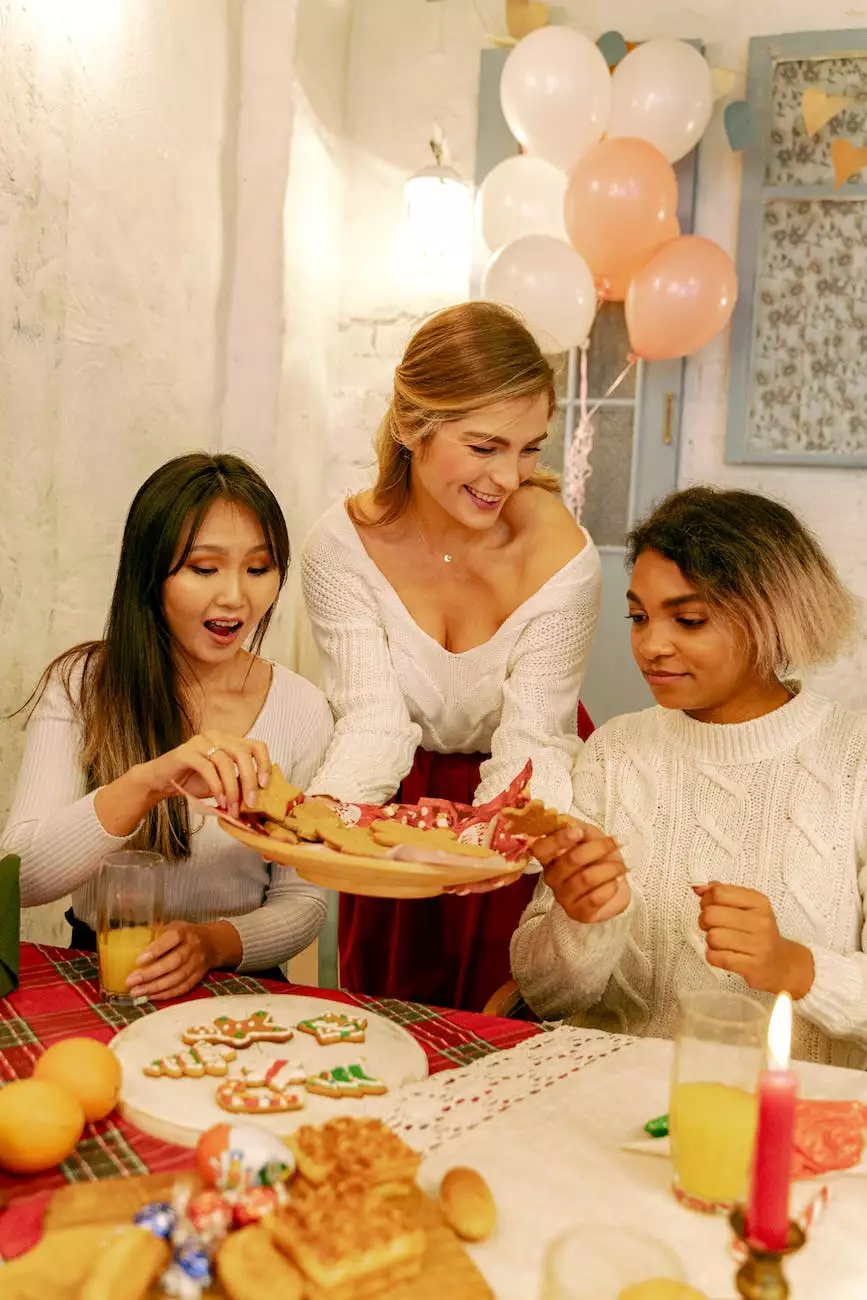 Introduction
Welcome to the Youth Group Christmas Party & Omni Day organized by St Mark's United Methodist Church, a vibrant and welcoming community that celebrates joy, faith, and love. This festive event is a perfect opportunity for young individuals to come together, have fun, and deepen their spiritual connections during the Christmas season.
Experience the Joy of Christmas
At St Mark's United Methodist Church, we believe in celebrating the true essence of Christmas. Our Youth Group Christmas Party & Omni Day brings together the spirit of joy, love, and togetherness that defines this special time of the year. Join us as we embark on a memorable journey filled with laughter, excitement, and meaningful experiences.
Festive Activities
We have curated a wide range of festive activities that will make your Youth Group Christmas Party & Omni Day truly special. From engaging games to inspiring workshops, there's something for everyone to enjoy.
1. Fun-filled Games and Competitions
Challenge your friends and showcase your skills in our exciting Christmas-themed games and competitions. Whether it's a thrilling scavenger hunt or a friendly snowball fight, get ready for some friendly competition and lots of laughter!
2. Creative Arts and Crafts
Unleash your creativity with our arts and crafts workshops. From making personalized ornaments to designing beautiful Christmas cards, you'll have the opportunity to create unique keepsakes and spread the festive cheer to your loved ones.
3. Meaningful Service Projects
As we celebrate the joys of Christmas, we also believe in giving back to our community. Engage in meaningful service projects, such as volunteering at a local shelter or organizing a food drive, and make a positive impact on the lives of others.
Delicious Food and Refreshments
No celebration is complete without delicious food! Enjoy a mouthwatering feast of traditional Christmas treats, including gingerbread cookies, hot cocoa, and festive snacks. Our talented culinary team will ensure that you savor every bite and feel the warmth of the holiday season.
Building Meaningful Connections
The Youth Group Christmas Party & Omni Day is not just about the activities and food; it's about forming lasting connections with fellow young individuals and deepening your sense of community. Engage in group discussions, share your stories, and forge friendships that will continue to inspire and support you throughout the year.
Embrace the Spirit of Faith
St Mark's United Methodist Church believes in the power of faith to uplift and guide us. During the Youth Group Christmas Party & Omni Day, we offer moments of reflection and spiritual growth. Participate in inspiring worship sessions, prayer circles, and scripture readings to embrace the true meaning of Christmas and strengthen your relationship with God.
Join Us for the Youth Group Christmas Party & Omni Day
Don't miss out on this incredible opportunity to celebrate Christmas in a memorable way. Join us at St Mark's United Methodist Church for the Youth Group Christmas Party & Omni Day and create memories that will last a lifetime.