Men's Breakfast - Grace Fellowship
Aug 31, 2023
Events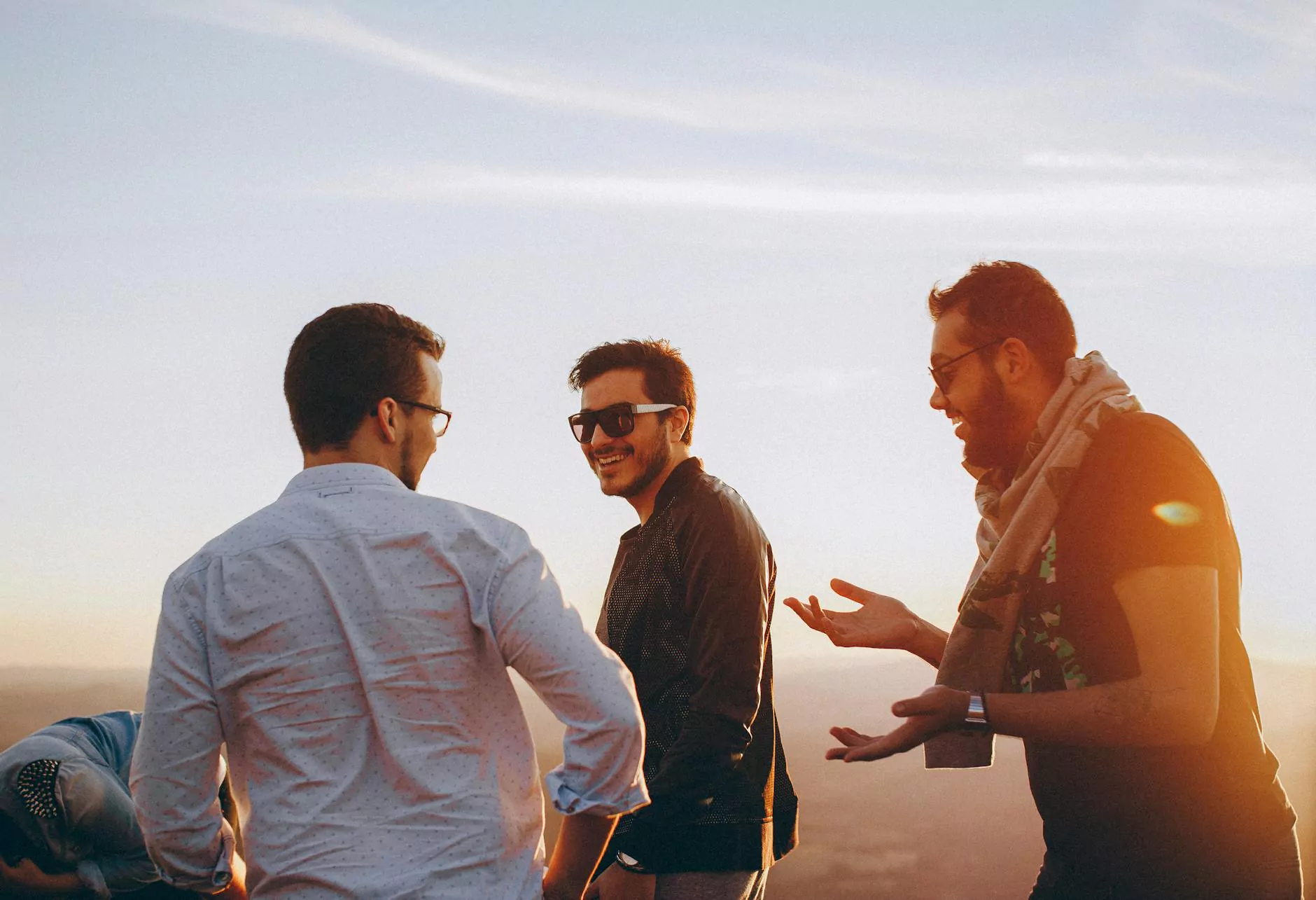 Join us for a Memorable Men's Breakfast Experience
St Mark's United Methodist Church is excited to invite you to our much-anticipated Men's Breakfast event. This special occasion, hosted by Grace Fellowship, offers an incredible opportunity for men from all walks of life to come together in fellowship and grow stronger in their faith.
Connecting with Fellow Believers
Our Men's Breakfast brings together like-minded individuals who share a common love and devotion to God. It provides a unique setting for building bonds of friendship and support within the community. By participating in this event, you become part of a vibrant network of men who encourage, uplift, and inspire each other on their spiritual journey.
A Nourishing Feast to Fuel Body and Soul
Prepare to indulge in a delectable spread at our Men's Breakfast. Our dedicated team of cooks and chefs put together a delightful menu featuring a variety of mouthwatering dishes. From hearty breakfast classics to lighter options, there's something to satisfy every palate. We ensure that our meals are prepared with love, aiming to nourish both your body and soul.
Deepen Your Faith
In addition to the scrumptious feast, our Men's Breakfast includes a spiritually enriching program. We have invited esteemed guest speakers who are passionate about sharing their wisdom, knowledge, and personal experiences. These thought-provoking presentations will delve into various aspects of faith, offering valuable insights that will inspire and empower you on your spiritual path.
A Welcoming and Inclusive Environment
At St Mark's United Methodist Church, we believe in creating an inclusive environment where everyone feels welcome, accepted, and loved. Our Men's Breakfast is no exception. Regardless of age, background, or level of religious knowledge, we invite you to join us for a morning of warmth, camaraderie, and spiritual growth.
Why Attend the Men's Breakfast at St Mark's United Methodist Church?
Connect with like-minded men who share your faith and values
Enjoy a delicious and nourishing meal prepared with love
Deepen your understanding of faith through inspiring presentations
Build meaningful friendships and support systems within the community
Experience the warmth and inclusivity of St Mark's United Methodist Church
Participate in a vibrant spiritual gathering that will leave you inspired
Take a step towards personal and spiritual growth
Create memorable moments and treasured connections
Mark Your Calendar for the Upcoming Men's Breakfast
We encourage you to save the date for our next Men's Breakfast event. The fellowship, nourishment, and spiritual growth await you as we come together as a community of faithful men.
Bring a Friend and Share the Experience
Feel free to extend the invitation to your friends, family, and colleagues who may be interested in joining us. Sharing the Men's Breakfast experience is a wonderful way to strengthen relationships and introduce others to the warmth and love that resides within our church community.
Contact Us for More Information
If you have any questions or would like further details about the Men's Breakfast at St Mark's United Methodist Church, please reach out to our friendly staff. We are here to assist you and provide all necessary information to ensure you have a remarkable experience.
Join us for an unforgettable Men's Breakfast at St Mark's United Methodist Church. Connect, nourish, and deepen your faith on this incredible journey.